8 Best Translation Apps for 2021 (Android and IOS)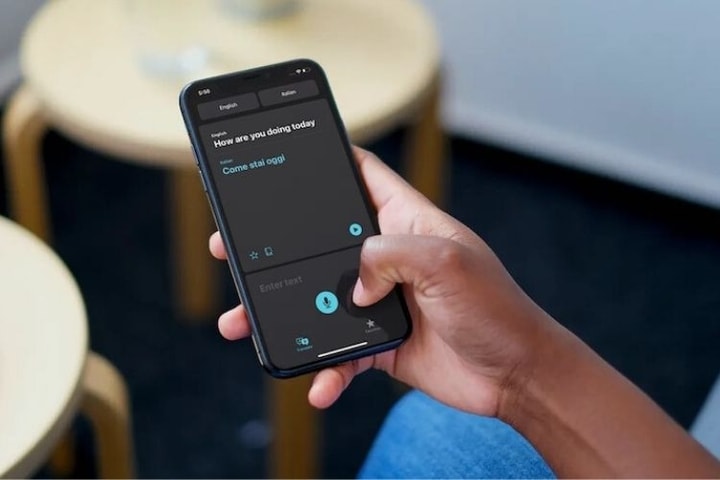 People speak over 6,500 different languages in 195 countries in the world; imagine if you didn't have any translators or interpreters you will not be able to comprehend or even communicate with anyone unless of course if you speak the same language. In this digital age of being surrounded and bombarded by technology, we have translation apps to make our lives easier. The Guinness World Book of Records holder Ziad Youssef Fazah can speak, read and understand only 58 languages. It is humanly impossible for a person to understand or to let alone speak all 6,500 languages in the world. Check out the best translation apps in this blog for your travel purposes or your desire to learn a new language.
1. Google Translate – The most popular translation app among users
Price – Free
The most used language service/app used in the world is Google Translate. Translate text, words, phrases, or web pages, the app can translate any of the mentioned tasks into 108 different languages. The app can also translate text in offline mode too meaning with no internet connection in 59 different languages. By using your camera you can also get instant text translation in 94 languages. This feature would be very useful in the airport because generally countries usually use their native language on exits, departures, arrivals, baggage claims, and check-in boards for convenience of the local population and as tourists especially if you don't speak English this feature would be very helpful. You can also draw text characters and get immediate results in 96 various languages.
Play Store – Download Google Translate
App Store – Download Google Translate
2. Microsoft Translator – Smart Translation App
Price – Free
A free and personal app as Microsoft would like to call it, it can translate text to over 70 different languages both online and offline. Just like its competitor Google Translate, the app can translate text, voice, conversations, camera photos, and screenshots. Microsoft Translator is used by several of its partners such as Abode, LinkedIn, Skype, and more. It is important to note some of its features are not available in all the languages.
Play Store – Download Microsoft Translator
App Store – Download Microsoft Translator
Also read: Best video editing applications Android 2021
3. SayHi Translate – Free Translation App with no premium features
Price: Completely Free
It is a free translation app with no advertising and also no premium features. SayHi Translate is a product of the Amazon company, it has covered over 101 languages and dialects. The app requires an internet connection, microphones permissions to run voice translations and the user is able to converse in two different languages at the same time.
Play Store – Download SayHi Translate
App Store – Download SayHi Translate
4. iTranslate – Leading Translation and Dictionary App
Price – Free / $4.99 – $39.99 per item
The iTranslate app can translate texts to over 100 different languages. The best feature of this app is that the user can get instant translation in any of the messaging apps such as WhatsApp, iMessage, Facebook Messenger, or any email apps. The app requires a stable internet connection for usage. Some of the features like offline translations, voice-to-voice conversations, and camera translations can only be accessed on a subscription price basis.
Play Store – Download iTranslate Keyboard
App Store – Download iTranslate Translator
5. Naver Papago – Best Translation Apps for Asian Languages
Price – Free
If you are ever planning for a business trip to Asia, the Naver Papago will play a crucial role in interacting with the locals. The app covers all major Asian languages including Korean, English, Japanese, Chinese (Simplified/Traditional), French, Vietnamese, Thai and Indonesian. The main features include real-time translations, even offline translations, handwriting, voice, conversation image translation, and many more such interesting features.
Play Store – Download Naver Papago
App Store – Download Naver Papago
6. Reverso Translate and Learn – Preferred Translation App to improve your Language Skills
Price – Free / $1.99 – $19.99 per item
This app is used not only for translation but also to improve your language skills. It can translate texts into 14 languages and is working on adding more languages to the list. The app also offers verb conjugations in 10 different languages and also synonyms to better understand the words' meanings and also improve your vocabulary.
Play Store – Download Reverso Translate and Learn
App Store – Download Reverso translate and learn
7. Babylon Translator – Leading Free Dictionary
Price – Free / $6.49 – $34.80 per item
It is one of the leading dictionaries in the world with a huge selection of glossaries. Users can be reading an email, a text, or an article, and if they are unsure of the meaning of some words they can simply copy the word and instantly get a notification with the meaning of the word. All of this can be achieved without any internet connection and users can also translate full-length texts to a dozen languages of their choice.
Play Store – Download Babylon Translator
App Store – Download iBabylon
8. Text Grabber – Best Offline Scan App
Price – Free / $1.99 – $17.99 per item
The app has the capability of text recognition in 60+ languages, full-text translations in 100+ languages, and real-time translations without taking any photos. It also offers 10 offline languages.
Play Store – Download TextGrabber Offline Scan & Translate Photo to Text
App Store – Download TextGrabber scan and translate
*Please note these are some of the best translation apps chosen from the App Store and Play store which have favorable reviews and a high rating of at least 4+.