One cord to rule them all: EU mandates a universal charger for all devices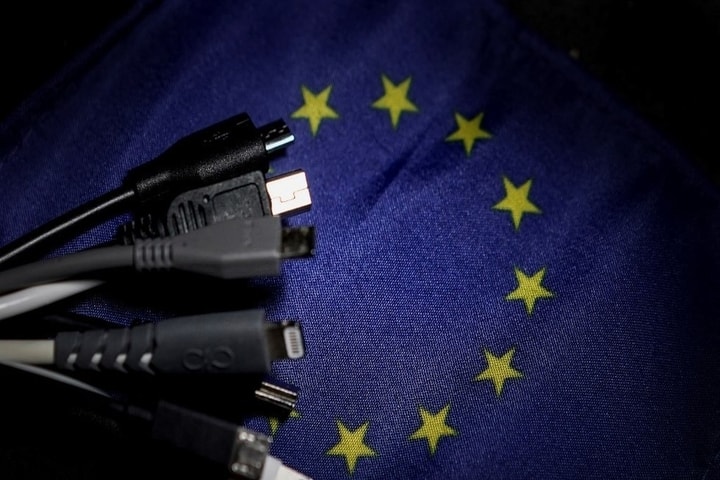 The motives of the European Union reduce electronic waste and defend consumers.Despite ardent opposition from Apple, we will be charging all of our mobile devices with a single cable in two years. The 27 European Union countries and the European Parliament's negotiating figures have agreed to impose the "single and universal charger" for smartphones, tablets, consoles, digital cameras, and all portable devices no later than autumn 2024. Computers will be the exception and will have a little more time to adapt.
The regulations will establish that all ports are USB-C – a plug used by most developments with the Android operating system–to the detriment of those who use the iOs system developed by Apple. This movement eliminates other options, such as the "Lightning" technology, also from the company.
Hence the pressure exerted by the tech giant.
The objective of this measure, according to Brussels, is to limit the toxic waste generated by the "thousands and thousands" of cables of various formats. 
Also Read: 5 Ways Your Small Business Can Save Money
In a press release, the European Parliament noted that the project "is part of a broader EU effort to make products more sustainable and reduce electronic waste."
The European Commissioner for Industry, Thierry Breton, pointed out that the agreement means "more savings for EU consumers and less waste for the planet," according to AFP.
And Europe is the second continent in the world –behind America– that generates the most electronic waste. According to Parliament, from mobile phones and computers to washing machines, fridges, and vacuum cleaners: less than 40% of all electrical waste in the EU is recycled.
While some of it ends up in landfills, the World Health Organization indicates that many are shipped to developing countries, often illegally, adding a massive burden to their hazardous waste management infrastructures.
Brussels also alleges that the measure will defend consumers' rights, forced until now to accumulate various chargers. Thanks to the change, users will stop piling up cables and will be able to purchase devices knowing that they are compatible with the ones they already have at home.
"We have been able to tell the lobbies: "This is Europe, and we are working for our people," Breton celebrated.
For his part, the Bulgarian conservative Eurolegislator Andrey Kovatchev, one of the principal negotiators of the agreement, pointed out that "this new regulation will make life easier for Europeans and will be better for the environment" and pointed out that it will reduce some 11,000 tons of electronic waste per year.
According to the EU, European consumers spend around 2.4 billion a year on cables and adapters.
This is not the first time Apple has gotten out of the pot. In 2009, the European Commission signed a voluntary agreement with the industry to standardize cables but failed to convince Apple. Now, the firm claims that the single charger is "a brake on innovation."