Top 6 Natural Language Processing (NLP) Trends for 2021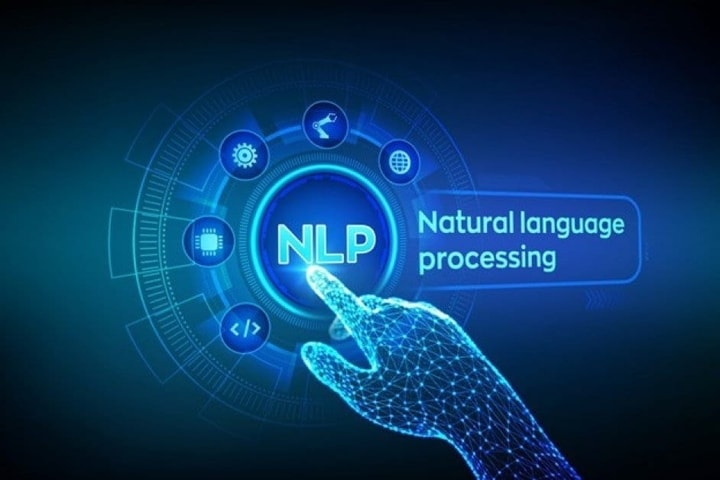 According to a recent study , the world market for Natural Language Processing (NLP) continues to rise and will increase from $ 10.2 billion in 2019 to $ 26.4 billion in 2024.
Even in times of constant economic instability, such as the crisis caused by the COVID-19 pandemic, companies and organizations understand (and are investing) in systems with PLN.
In fact, there are reports that despite the decline in total IT spending this year, PLN budgets in 2020 increased by 10-30% across all industries.
The main growth drivers of the PLN market include the increase in the use of smart devices , the growth in the adoption of cloud-based solutions and applications powered by PLN to improve customer service .
With these advances, it is expected to optimize a large number of tasks in different industries: from improving patient care in medical environments, to achieving a better customer experience , to facilitating smarter financial and legal decisions.
Today we will talk about the trends that we can see in 2021 thanks to the adoption of Natural Language Processing.
Why is Natural Language Processing important?
The Language Processing Natural facilitates communication between human language and the language of computer systems.
Sometimes understanding what exactly PLN is can be confusing, but you can take as an example that thanks to PLN computers can read a text to interpret it, measure sentiment or select which parts are the most important.
Natural Language Processing benefits businesses for a number of reasons, from consumer support to document management to data-driven reporting.
The adoption of these systems in your company will reduce costs and inefficiencies , homogenize tasks and reduce execution times to improve efficiency.
Trends in PLN for 2021
1. More Chatbots in more companies and in more departments.
Chatbots are leading the use of AI systems in the market in 2020. In 2021 we will continue to see an upward trend in the adoption of these applications.
The combination of Chatbots and PLN will improve the user experience.
That is why more and more companies and in more different industries will adopt this technology to automate tasks and streamline processes.
2. Product recommendation
Today, online shopping has already become a trend. Most people prefer it . Therefore, companies that have an online business can use the PLN to study customer behavior through the recommendation system process.
This trend is also being used today. Popular shopping websites and apps use the customer's browsing history, purchase history, and their product wish list to suggest related products to them.
Thanks to the PLN, it will be easier for customers to find the products that interest them most quickly, increasing the level of sales on the website.
3. Extraction of key information in documents
The capabilities of systems powered by Natural Language Processing offer users the ability to process large numbers of documents in order to analyze them and extract key information.
By integrating this technology, the tasks of reading, classifying and searching data are greatly accelerated. Offering companies the benefit of completing key processes to achieve their tasks in record time.
These tasks are currently being carried out in the banking and financial sectors , but we will see more companies in other industries use PLN to streamline operations related to document management.
Also Read: How Secure Are Banking Apps On Mobile
4. Automatic report creation
The PLN facilitates the creation of texts, using numerical tables as a sample. The great benefit of these systems is that you can train yourself to write more user-friendly texts for the recipient.
Many industries will benefit from this adoption as they find a fast and efficient way to generate recurring reports from number tables.
5. Sentiment analysis in social networks
Social networks were more boosted than ever in this 2020 marked by the Covid-19 pandemic. Consumers prefer to use these channels for any brand-related communication.
However, 55% of all complaints that occur on social networks about brands and companies end up receiving no response, despite the fact that consumers assume that they will be heard.
PLN system adoptions are great for extracting key information in networks and classifying it. In this way, both the communication departments will get to know what their customers need, and customer service will be able to resolve doubts and complaints wherever the customer requires it.
6. Process automation
With the adoption of RPA (robotic process automation) at key moments, it is possible to improve efficiency in the achievement of tasks for the normal operation of companies.
Revenue from the sale of RPA software will reach almost $ 2 billion in 2021 , 19.5% more than what will be entered from the sale of this type of program in 2020.
Throughout 2020, a reduction in the average prices of RPA software is being noticed, these being between 10% and 15%, a trend that will continue in 2021 and 2022, years in which they are expected to fall by between 5 % and 10% each year.
In 2021 we will see more integration of PLN in RPA, with the aim of increasing the efficiency and increasing the productivity of these systems.
Conclusions
Companies are investing in improving their technologies to adapt and be more competitive in the Digital Transformation of their businesses. Managers are increasingly familiar with Natural Language Processing and begin to know their cases of success.
The financial sectors are currently the most active adopting PLN in their processes. However, other sectors (especially health and commerce) are expected to start benefiting from its uses as well.