How can chatbots improve customer service for any Business?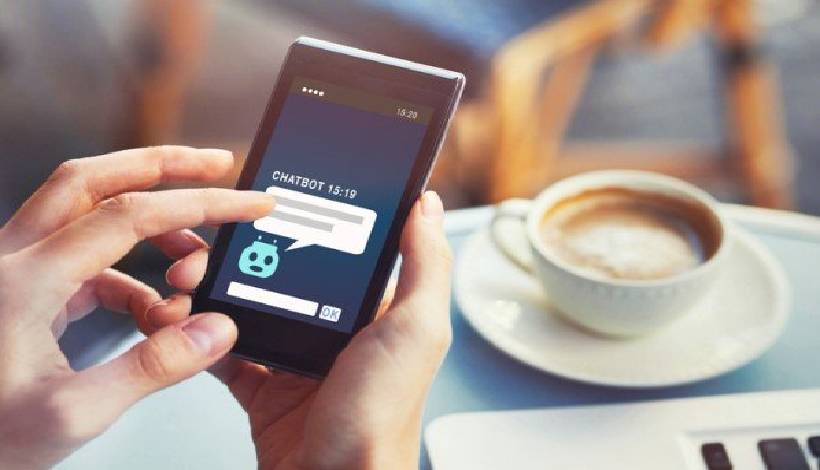 It is a reality that chatbots are transforming the customer experience. In one of our latest articles, we mentioned that chatbots use artificial intelligence by simulating a conversation with a person through a chat interface.
Little by little, brands have realized that chatbots are essential for their company and that they can be very useful in customer service.
How can chatbots improve customer service?
Currently, chatbots can help the user in many different ways, for example, offering advice on products, buying tickets, among many others but, always with one goal behind, improving the customer experience.
There is no doubt that customers are getting smarter every day, they do not want to be deceived and they expect companies to live up to their expectations.
A Gartner study predicts that customers will manage 80% of their relationships with companies without interacting with a human being. It is a fact that speaks for itself.
Another interesting fact to highlight, according to Juniper Research, chatbots will be responsible for cost savings of more than 8,000 million dollars a year in 2022.
One of the differential aspects of a company with the competition is customer service, this must be the center of your strategy, seeking their satisfaction.
But in order to offer a positive and effective customer experience through chatbots, we must make the systems understand the customer through their own language and from any device. We will achieve this through artificial intelligence and Natural Language Processing technologies (NLP is a field of computer science, artificial intelligence and linguistics that studies the interactions between computers and human language).
5 Ways Chatbot Service Can Improve Customer Experience:
1- Instant customer support
Time is money for customers, they want things at the moment, they no longer want to wait, they have less and less patience. Have you ever been put on hold with music on the phone? Clients are looking for agility and resolution.
2- Personalized service
Customer service offers valuable information and recommendations for user decision making based on customer referrals.
3- Access to a large audience
Chatbots can be implemented in many messaging platforms such as Facebook Messenger, Slack, Skype, among many others. This flexibility is a great advantage for companies because it allows them to reach a large audience.
4- Total Availability
A chatbot does not rest, it is connected 24 hours a day, 365 days a year. Customers can start a conversation at any time as long as there is a chatbot implemented on the platform they visit. This means that a chatbot can fix customer problems during non-business hours.
5- Chatbots can predict
Chatbots collect and analyze information to provide results based on conversations made by other users.
What are the main sectors that are using chatbots the most?
Chatbots will be one of the main trends in 2021, in 2017 we have already seen how big brands have started to use them, especially in Marketing.
Some of the sectors that are using this type of virtual assistants the most are tourism, banking, health, e-commerce and business management. Here are some examples of chatbots in the different sectors.
tourism
from research and practice they know that the way they interact with their customers and the experiences they experience on their trips has a great impact.
Well known Airlines introduced the BB (BlueBot) messaging chatbot that allows customers to book their tickets without having to speak to one of their agents. But if this Chatbot cannot solve the doubts of its clients for whatever reason, it has a support of 250 people.
Banking
the first artificial intelligence solution was introduced in the financial sector. Chatbot allows users to discover discounts and exclusive experiences. You can talk to the chatbot through their Facebook page or Facebook Messenger.
Health
In the health sector we find some examples of chatbots such as Your.MD or Florence.
Your.MD uses artificial intelligence to guide and offer the user the best health information within their chat.
Florence is an online personal health assistant that helps us manage and track health and wellness, and reminds us to take our medications. This chatbot does not provide medical advice but it does suggest that we should not use it in medical emergencies. One of its characteristics is to offer information to the user about the drug they are taking and also indicates what to do if we lose a pill. Currently, the Florence chatbot has more than 2,000 daily users.
Ecommerce
the supermarket to implement chatbot technology what your virtual assistant is called, allows users to query or search for products from your store. You can interact with this chatbot through Facebook Messenger.
One of the chatbots to highlight within ecommerce is Levi's . This virtual stylist assists shoppers through Facebook Messenger to find their perfect piece of clothing. This chatbot understands real language, this means that it analyzes the text to deduce exactly what the user is looking for.
Business management
For example, some the agencies for the competitiveness of the companies with 40 offices around the world, has a chatbot on its website that answers users' questions. The chat itself offers the option of talking to a bot or an agent from your agency.
Final Word
Chatbot technology is still emerging, but there is no doubt that this year it will make the big leap. Chatbots will be fundamental within the business strategy because they will help to understand the needs of our clients. They will allow us to know the preferences, likes, and dislikes and, in addition, it will allow us to plan services and get closer to our target audience.
As we have already mentioned, it is very important that the client is understood in real-time, and this can only be achieved thanks to Natural Language Processing (NLP). The Chatbot will use natural language processing to dialogue with customers, being able to ask questions and understanding the answers, identifying all the relevant information in the conversation to automate and enhance the customer assistance process.