How to Take Full Page Screenshots on iPhone or iPad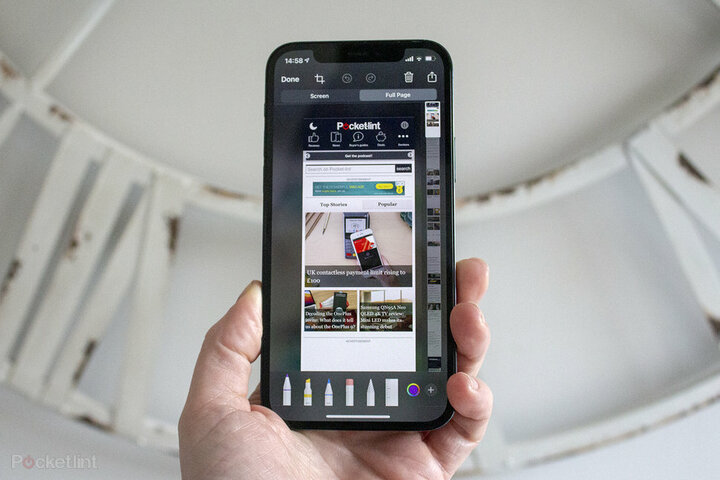 iOS/iPadOS integrate this feature for a web page in Safari, emails in Mail, or documents in Files.
Everyone knows how to take screenshots with their mobile. For many years now, this valuable option has been incorporated, more and more, into our day-to-day when we need to save certain information to locate it later quickly and easily.
However, on some occasions, due to the terminal screen size, we may need several screenshots on the same subject. Well, you may not know that iOS/iPadOS offer the possibility of (in the case of a web page in Safari, in emails in the Mail app, or documents in the Files app ) activating a function to automatically take a screenshot of a Full Page to capture all content in one image. We explain how to do it.
The first step is identical to the 'standard' captures. In the case of iPhone or iPad with FaceID, we will simultaneously press the Power button and the volume up button, while in the devices with TouchID, we will press the Power button and the Home button once.
2. When the thumbnail appears in the lower left corner, click on it.
3. You will see that when it opens, two options are shown at the top: 'Screen' and ' Full page. ' Click on the latter.
4. Now, we have the extra option to scroll through the full capture and edit it with some annotation if we wish.
5. Click on the ' OK ' button in the upper left corner.
6. Select ' Save PDF to Files.' And that's it. You can refer to it in the Files app whenever you need it.
How can I capture a whole page with your Apple iPhone 13 Pro Max?
If you're looking to take a full website using the iPhone 13 Pro Max, firstly, be aware that this technique is only compatible using the Apple Safari browser.
So you have to open the page to capture the entire page using the scroll feature of Safari. Safari browser.
Snap a screenshot using the procedure above. When you take the picture, the thumbnail will be displayed in the lower left corner in the Apple iPhone 13 Pro Max screen.
click thumbnail image and open the application for editing screenshots screen. You will notice the word "Full page" appears on the upper right. Click on it and you will be able to see the entire screenshot as well as the scroller located on the right side of the screen.
It is now possible to make notes, draw on the image, crop it, rotate, and then share the image by pressing the arrow icon on the top right corner of the screen. When you are done, press "OK" and save the image it to the gallery for photos.