Remote Access: The easiest way to access your PC And MAC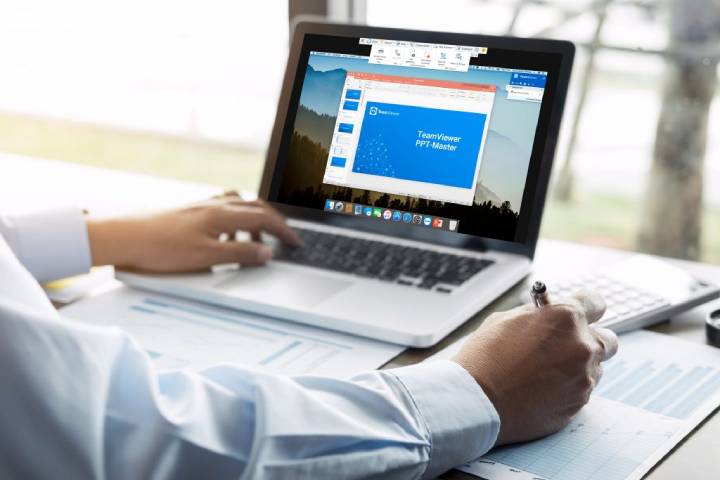 As there are more people working from home, it becomes more necessary to have systems that help to interact remotely with other computers, to solve all kinds of problems that may arise on a day-to-day basis. Well, today we are going to present one of the best tools that we have at our disposal right now, regardless of whether we have a Windows or Mac computer to how to access your pc and mac remotely.
It is clear that any program that intends to be used to remotely control a computer belonging to another person or our own, must have qualities such as being simple, safe and with sufficient capacities to carry out everything we need. That is why we present SupRemo, the program that meets all the premises that we have just told you.
SupRemo, remote control software
SupRemo is the remote desktop software for Windows, macOS, Linux (using Wine), Android, and iOS with almost a million weekly users.
One of the most interesting features of SupRemo is that we are facing a portable program, so we can take it wherever we want since it does not require installation and we can have it on a USB, for example, to be able to work with it wherever we need it.
Hence the simplicity of which we spoke before, since there is nothing simpler than a program that does not require installation. But this does not mean that it is not a powerful program, not the least. It is a software that offers a high connection speed, it is extremely efficient, as well as having extraordinary stability.
to know more click here
Related: How to transfer files between pc to pc using wifi in windows 10
How can we use SupRemo?
The operation is really very simple and easy to control , as well as very intuitive. Once we have downloaded the software on our computer, doing the same on the PC to which we will connect remotely, we only have to open the executable file that we have downloaded. From there we must follow these steps:
In the main interface, on the left, we can see an ID and a password, generated automatically, as data that will help us to communicate with teams.
At this time the remote user must provide us with their ID and password that have appeared on their device.
Once we have filled in the field with the remote user ID, click on Connect and it will ask us to also enter the password.
At that moment we will see the screen of the computer to which we have connected and we will begin to interact with it remotely, in the same way, we would do it on our own PC.
We are facing a software with a good number of very interesting functions such as:
Security is the highest priority for SupRemo: a totally secure connection is guaranteed, since the data is encrypted, in addition to the password that is generated at startup. We can also protect the remote computer with stronger passwords or blocking specific IDs.
Using the "run as" function will allow SupRemo to display and interact with the UAC windows, even if the remote user is a normal user.
It can be installed for unattended access. In this way, we can connect remotely with another computer, even if there is no one on the other side, prior to relevant permissions. This is a really important feature for those who need to connect to their office devices to work remotely.
To ensure efficient collaboration between users, Supremo includes functions for transferring files and folders: from spreadsheets, images, and text files, it is the ideal tool for fast and secure file transfers.
A chat system could not be missing so that we can communicate with the computer remotely.
For those who need to provide complex remote assistance, multiple computers can be controlled from a single device or connected to a PC from different computers. It also integrates a multi-display manager to allow users to control all monitors connected to the remote device.
Free Online Address Book: Free unlimited contact address book. We can access our contacts anywhere, with total mobility and security. We can add or update information for each contact and also share the contact directory with other SupRemo users.
Customizable interface: Personalization with your own brand and/or company logo.
Automatic update: the new available versions of the software can be installed automatically, without manual intervention in each Supremo (important for those who support numerous clients).
Remote Printing: With Supremo Remote Print, it is possible to start a print job from the remote computer that is being controlled to a local printer. Remote printing is the ideal solution for printing documents when we are out of the office, without having to first transfer files to the PC we are working on.
Besides being compatible with Windows and Mac, there are also apps for Android and iOS.
Also Read: How To Connect Chromecast Step By Step Guide
Licenses
The free version only for private and non-continuous use.
Professional use available with very affordable subscription plans starting at € 5 / user per month.
Portable license: the software can run on an unlimited number of PCs and Macs, the only limitation being the number of simultaneous connections that can be established. These will be determined by the number of connections acquired with the subscription plan of the service (for example, suppose that we only have a plan with only one connection at a time. Well, we can connect on the company's PC or Mac as well as on that of home interchangeably).
The subscription plan can be adapted and updated at any time, even after purchase, thus increasing the number of simultaneous control sessions to meet new needs
We will have the possibility of quarterly or annual purchases.
They will also give us a 21-day trial.