Best Smart Watches In The Market 2021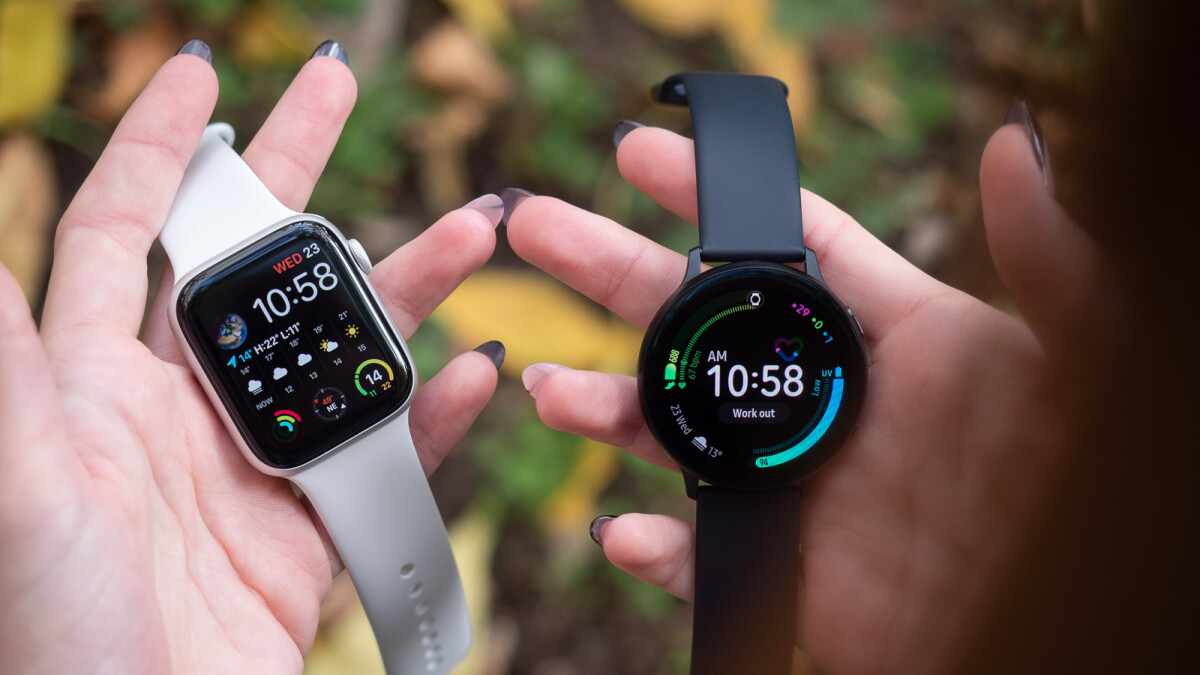 Fitness has evolved over the years and during this ongoing pandemic-stricken year it has only grown. People have given more importance to fitness due to the closure of gyms and fitness centers. They have started to work out at home through online classes and to track their progress they are using smartwatches which have grown exponentially during this time. The latest smartwatches do more than just tell time they come with the latest features such as heart rate monitors, pedometers, physical activity trackers (for running, swimming, cycling, etc.), blood pressure monitors, and sleep tracking.
In this article, we will share all the best smartwatches in the market for the year 2021. Depending on your phone it is wise to choose the right smartwatch otherwise one risks facing compatibility issues. For example, the Apple Watch strictly works for IOS-powered devices or only iPhones.  We have reviewed and come up with the ten best smartwatches in the market to help you decide the best smartwatch according to your preferences.
1. Apple Watch Series 6 – Top Smart Watch for iPhone Users
Apple calls this smartwatch the "future of health on your wrist". The main features include measuring blood oxygen level, ECG app, sleep app, and checking your fitness metrics with the improved Always-On Retina display. The price of these smartwatches comes at a rate of $399. If you are looking for a cheaper alternative and not interested in such features of ECG and blood oxygen monitoring, the Apple Watch SE is another viable option at a much lower price starting from $269.
However, there are some cons the main one is to charge the smartwatch daily. The health app also does not give you a detailed account of your sleep it just gives an average time spent on the bed. Hopefully, Apple Series 7 takes this problem into account and improves on the sleep tracking app.
Also Read: How does Instagram work for a business in 2021?
2. Samsung Galaxy Watch 4 – Newest Smart Watch model soon to be launched by Samsung
Thanks to a leak, a report posted by 91Mobiles suggests the Samsung Galaxy Watch 4 in four distinct new colors: Black, Silver, Dark Green, and Rose Gold. The Galaxy Watch 4 might come in 40mm and 44mm sizes with built-in GPS including 5ATM water resistance, MIL-STD 810G durability, and Gorilla Glass DX+. The new smartwatch could have a major software change too with Samsung partnering with Google's Wear OS and in the process dropping Tizen. This shift could allow for longer battery life and performance. The pricing of Galaxy Watch 4 could be on the same lines as the Apple Watch Series 6.
3. Samsung Galaxy Watch 3 – Best Android Smart Watch
The Samsung Galaxy Watch 3 is slimmer, lighter, and smaller than the original Galaxy Watch. The main features include numerous workout modes, a heart rate monitor, VO2 Max readings, sleep and stress tracking, fall detection, and water resistance. The Watch 3 comes with a rotating bezel which makes navigation much easier on the watch.
The drawbacks are the shorter battery life compared to the original Samsung Galaxy Watch. They are also quite expensive with a price tag of $399. This smartwatch could be soon taken over the Samsung new model of the Samsung Galaxy Watch 4.
4. Apple Watch SE – Hybrid Smart Watch of Apple
The Apple Watch SE is Apple's mid-range smartwatch for those who want to buy a cheaper version of the Series 6. This smartwatch comes at $279 which is significantly lower than Apple Series 6. The design is similar to the Apple Series 6 including GPS, 5 ATM water resistance, sleep tracking, and multiple sports tracking. The main cons are the much shorter battery life of just 24 hrs and it also lacks the always-on display.
If you think Samsung and Android smartwatches are too expensive for your taste we have got you covered because the next few smartwatches are less expensive but are still reliable and worthy smartwatches.
5. Fitbit Versa 3
The Fitbit Versa 3 is priced at $229, much lower than the Samsung and Apple smartwatches. Of all the Fitbit smartwatches this is best overall in terms of improved GPS and heart rate tracking, attractive design, and a long battery life of over 5 days.  The smartwatch is water-resistant up to 50 meters deep and has an always-on screen.
6. Amazfit GTS 2e
The Amazfit GTS 2e is a compact smartwatch that gives you a lot of features and is value for money. With a bright OLED display, good battery life, and impressive workout tracking tools, it's easily one of the best fitness trackers for its lowly price of $140.