Best practices for freelancers on social media 2021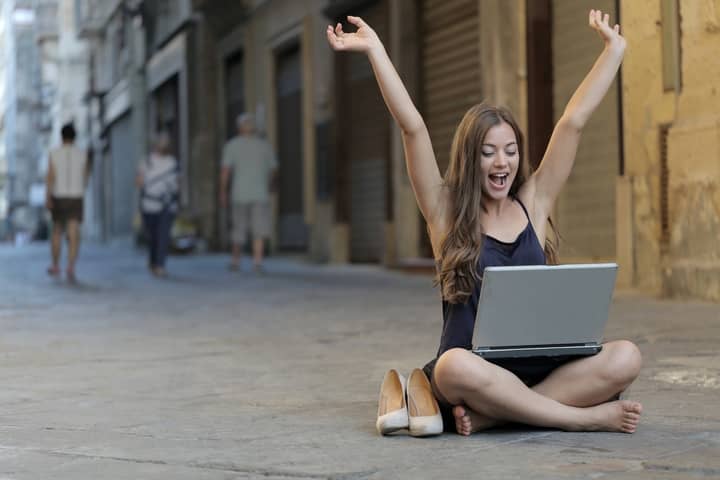 It is very common for many freelancers to self-manage social networks. It must be borne in mind that the beginnings are usually difficult and that visibility on the network is a must for any business. Although the ideal would be to have our own Community Manager, while that time comes we can at least be clear about the main guidelines on how to manage the company's social networks & Best practices for freelancers on social media 2021.
It is possible that if you have little or no experience, it can be very tedious to start managing the social networks of our business. However, there are many written rules that can be followed to get off to a promising start. Our products can reach many more people with a clear strategy and taking into account good practices in social networks.
At this point we must stop thinking like a person and get our business to speak for us. Freelancers who manage a social network correctly can have a huge impact and results. In the eyes of the public, they can even confuse you with a large company, but it all depends on the image you want to convey.
Good practices in social networks
The company's message
This is something that must be clear long before launching any social network. What do you offer, what do you want to convey and what makes you different. These are some of the issues that we must clear before starting to communicate on social networks. In addition, if we know our target audience, that is, who we want to sell to or who is the ideal "target" for what we offer, we can direct an adapted communication.
Also Read: How does Instagram work for a business in 2021?
Do I enter all social networks?
It is possible that a few years ago the answer was a resounding yes. However, it is preferable not to dilute resources of time and effort when, most likely, it is not necessary to open profiles on all social networks. Everything will depend on the type of business you have. If you have a restaurant it is possible that with Instagram and Facebook you have more than enough and you can even venture with TikTok.
Another type of business such as a hairdresser is Facebook or Instagram meat, where the results of our work can be shown in the most visual way possible. If, for example, you are a consultant or lawyer, LinkedIn and Twitter can be your best cover letters to communicate on a day-to-day basis, interact with current affairs and show your most professional face, making your services clear. A very direct summary of what each social network represents would be the following:
Facebook: You won't find Gen Z here. A visual social network that lends itself to virals and advertising campaigns.
Instagram: visual social network par excellence. Whatever your type of business, it is almost mandatory to create an account.
Twitter: perfect for up-to-the-minute news. It is the "Trending Topic" network. It is where the most imaginative CMs in all types of companies meet. Looking for the retweet is your goal.
LinkedIn : every company or freelancer must be represented in this social network. Straw and unnecessary information abound, but it is perfect for networking, increasing your contact list and creating new opportunities for your business, as well as communicating all the milestones you carry out.
TikTok : if you want to reach generation Z, this is your social network. If you have a very specific business, you may get ahead of all your competition if you take a step forward and open an account. However, you must bear in mind that it must be communicated in a very specific way and that not every business can make sense to be represented. It can do more harm than good, if not used correctly.
Youtube : nothing like showing what you do on video, whatever you do. However, YouTube requires production and editing time for the result to be acceptable. Nothing below a bar that you would not consider appropriate, you should be worth to post a video here.
Always reply
It does not matter if it is private or all the comments made to us. Having a social network requires not only a commitment to content assiduity but also to the interaction of our followers. We must be attentive to the comments and respond to all the doubts, congratulations, or notes they make us. This will bring us closer to our community, something that will only make us grow.
Watch your spelling
It is essential to communicate with credibility and not damage the image of our business. It doesn't matter if we don't remember how to spell a word, self-correctors have long been in charge of reminding us how to proceed rigorously. If you have any small questions, we can always use one of the best online correctors that circulate on the web. In them, we will only have to copy and paste the text before publishing to receive the corresponding spelling notices.
Be short and direct
The more graphics we can be the better. As for the written message, it is proven that users go over everything that passes two lines of text unless we talk about something that interests them too much like a raffle. Our messages must summarize in the smallest possible text what we want to convey, being brief and direct in the message.
Honesty and respect
Being honest with services, prices and our capabilities is essential in terms of good practices in social networks. We may receive comments from angry or unhappy customers, but we must be prepared for any situation and respond with respect and caution. We must give a feeling of calm and immediate resolution, something that will also benefit other users, clients, and potential clients.