How to enable or disable call forwarding on mobile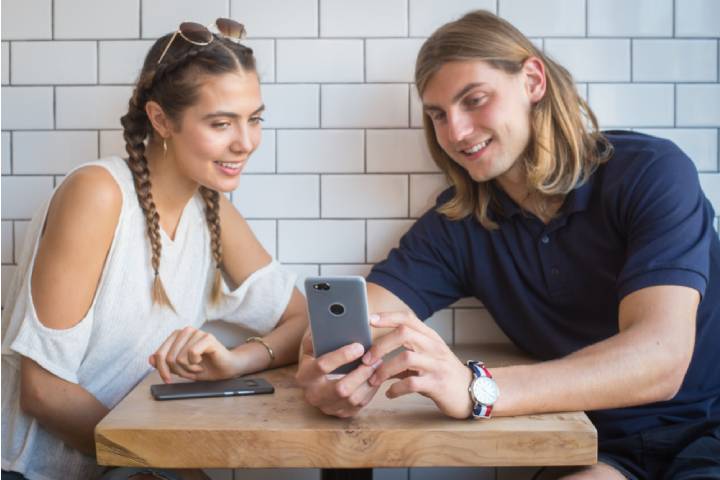 Call forwarding is a function that most Android are familiar with and many may use on their mobiles. This function is present in all mobiles, in some cases, you have to activate it first to be able to use it. It is a function that many consider useful, but there are also users who do not want to use it on their phone and therefore want to deactivate it, you need to know How to enable or disable call forwarding on mobile.
Thanks to call forwarding, you can redirect an incoming call to another mobile with a different line, something useful if you have two mobiles (personal and work), but there are times when you do not want it to be activated, as if, for example, you are on vacation. Activating or deactivating this function on your mobile is very simple.
Activate or deactivate call forwarding on Android Phone
Call forwarding is a feature that depends on personal preference. There are users for whom it is a very useful feature, while others see it as something annoying. It can also happen that there are times when you do not want this function to be activated, such as when you are traveling or it is the weekend. If you want to activate or deactivate this function on your Android mobile, the steps to follow are as follows:
Open the phone app on your mobile.
Click on the three vertical dots.
Go into Settings.
Go to Additional Services (or generally called Call Accounts).
Tap Call forwarding.
Activate or deactivate this option depending on what you want.
If you want to activate it, choose when to use it.
Add the line to which these calls will be forwarded.
With these steps you will have activated or deactivated this feature on your Android mobile. For users with two different mobiles, this is a function that can be of great help, especially if they need to be always available and at any given time, they only have one of those two phones with them. In the case of users who do not see this function as useful, these steps allow you to deactivate it and thus no longer use it on your smartphone.
Read more about: How secure are banking apps on mobile
What is call forwarding?
If you do not know what call forwarding is or what it is for, we will explain it to you in a second, you will see how it has no loss.
Call forwarding is simply a service that allows you to redirect all incoming calls from your phone to another that you have previously chosen, thus being able to answer the calls that come to your landline or mobile phone and that for some reason you cannot answer from your terminal.
Surely many times you have waited for an important call but for some reason, you knew in advance that you were not going to be able to answer from that phone, either due to lack of battery or any other reason. Well, that's what call forwarding is for.
It is also interesting to know how to divert calls on your mobile if you have a business phone and you do not want to carry both, if you do not have a smartphone with dual SIM, call forwarding can help you solve that problem.
You must bear in mind that this service is not always free , if you want to make sure if your phone company is going to charge you or not for using this service, do not hesitate to contact customer service
If you have come to this post worried about not knowing how to activate call forwarding on your phone, do not worry, it is very simple and in a few seconds you will have call forwarding activated.
How to Forward Calls from iPhone
If you want to divert calls from an iPhone, it will be very simple, the easiest method of all those that we have described previously. Of course, the options you have to divert calls on an iPhone are only reduced to divert all calls.
Start the call forwarding by going into the settings
When you are in settings, go to "Phone"
Within Telephone, you can select "Call forwarding"
In the call forwarding menu, you can only activate or deactivate the forwarding
Under the button "Call forwarding" enter the telephone number you want to forward calls to
The chosen number will divert all received calls