Android vs iOS: Which is best for business?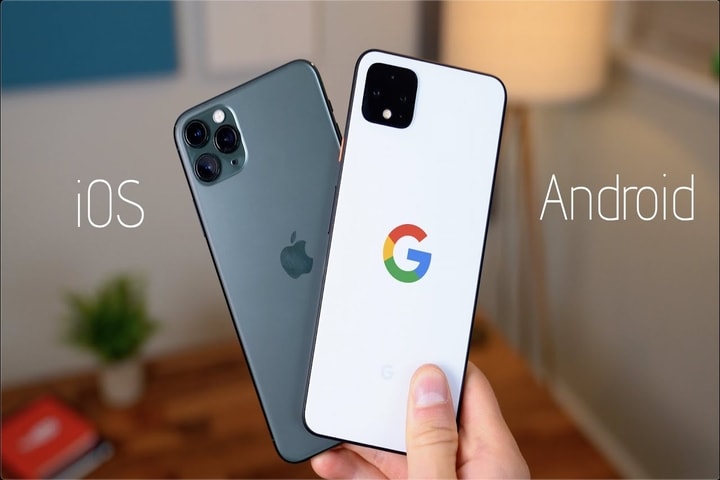 When starting a business, you will most likely need a mobile phone. And the million-dollar question is: Android or iOS? And, both operating systems are two great options to consider and you will be able to get a lot out of them, like taking notes with your mobile. For this reason, we are going to explain the advantages and disadvantages of each OS so that you know if it is better to buy an iPhone or buy an Android phone from Samsung or any other brand.
It should be noted that years ago Android for companies was very limited compared to iOS for companies, which offered security tools that made many opt for the Apple operating system. But let's see everything in detail.
Android or iOS for business: security
As we were saying, a few years ago there was a notable difference between iOS and Android in terms of security. But today Google has put a lot of batteries, so it is not a problem.
Also, some manufacturers offer their own security tools. And in this case, we already anticipate that if you opt for Android, the best you can do is bet on Samsung and its Knox system, since it is the most complete. To give you the idea, this security interface is approved for use by personnel of the United States Pentagon, which makes it clear that it is a very solvent solution.
It may interest you: The unknown features of your Android phone
So, if you are considering buying an Android for business, we recommend you go for brands like Samsung or Google Pixel. Yes, Google's operating system offers Android Enterprise, a very complete tool to work with, and it works with any device with its operating system. But the Samsung tool is the most complete.
And, if you opt for iPhone, you will not regret it because the tools that iOS integrates for companies are the most reliable and secure.
iOS or Android for business: power, usability and battery
Regarding power, we already anticipate that any iOS phone that you buy will work like silk. And, this is one of the strengths of Apple and its family of iPhone smartphones. More than anything because the update frequency means that they always work with the latest version of the operating system, in addition to receiving security patches immediately.
In addition, Apple optimizes its OS so that it works perfectly on any of its devices so, regardless of the iPhone phone you buy, iOS for companies will work very smoothly, being able to install any application available in the App Store without major problems. You will be able to make presentations with your phone easily!
In the case of Android, things change and cheap is expensive. If you buy a 100 euro phone to work, you are going to fall short. But from 250-300 euros you have very solvent phones that are perfect for your business. They will offer more than enough power to run any game or application available on the Google Play Store without a problem.
So far, you have seen that both operating systems will meet your expectations as long as you buy a mid-range Android (250-300 euros onwards). But the balance is in favor of Apple in this comparison to know if Android or iOS is better for companies since their phones receive more updates and will always work with any app smoothly even if a couple of years have passed since their purchase. But there is a very important point: the public to whom you offer your products.
iOS vs Android companies: target audience
It should be remembered that 80% of users bet on Android. But if your target audience is iOS users, it is best to have an iPhone.
You may sell phone cases, or simply attract an audience with the Apple operating system. In this case, bet yes or yes on an iPhone, since a publication on social networks where it appears " written from Android" is going to cause you real headaches.
So you must take your target into account when selecting one operating system or another. In short, if you have a budget and want to avoid complications, go for an iPhone. If your target audience is not a fan of the company with the bitten apple and you want to save money (remember that many iOS applications are paid and free on Android), bet on an Android of 250-300 euros onwards to enjoy the best experience.