The Easiest way to detect malicious apps on Android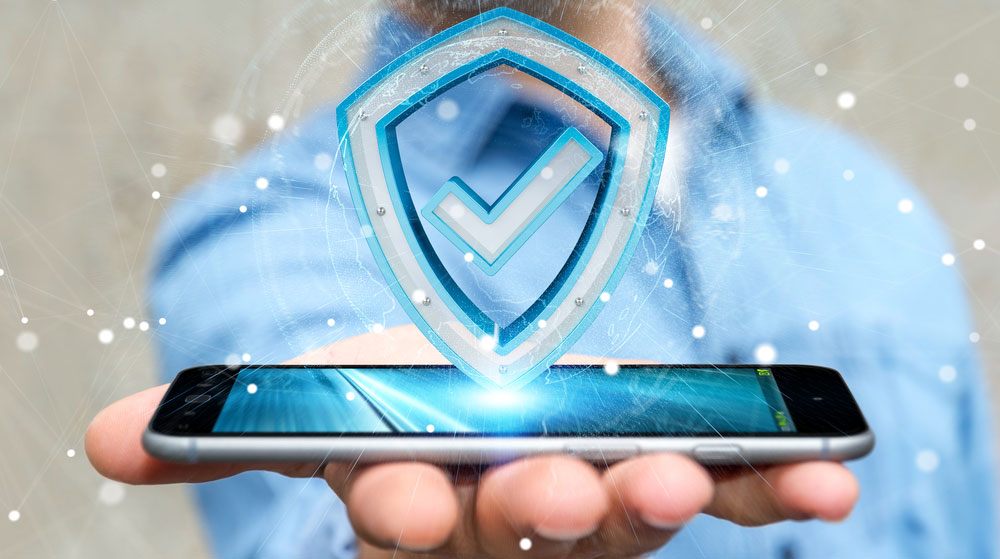 The best way to detect malicious apps on Android-Malicious applications are a real problem on Android, although there are ways to detect them on the phone and be able to better protect ourselves against them.Android is the largest operating system in the field of mobile phones, with a market share of around 80% worldwide. This large presence makes it a frequent target of attacks and various threats . Many of these attacks are introduced in the form of malicious applications, which can generate all kinds of problems on an Android phone and are a constant fight for Google. Therefore, for Android users it is essential to know how to detect malicious applications and various threats that can affect your phone. This will be of great help to be able to react as soon as possible to these types of situations.
 Types Of Malware
The first thing to keep in mind is the type of threat or malware that affects us. There are several types, which we have surely heard of on occasion. Determining the type of virus we are facing will be important when applying a solution, but it also helps us to know more about the scope of this threat.
Trojans : Possibly one of the oldest out there. This type of malware gives unauthorized access to the device, pretending to be legal or normal software, but carrying out illegal actions.
Spyware : It is responsible for monitoring, storing and stealing the user's personal data and credentials. It does so because it records the user's actions on the phone at all times.
SMS Malware : This type of malware generates additional costs on the bill. Either the user is subscribed to premium SMS services without their permission, as with Joker , or messages are sent without the user knowing.
Adware : This type of threat generates a huge number of ads on the phone, many of them in the form of pop-ups. It also redirects the user to ad-filled pages or apps.
Rooting Malware : This malware works by causing root in the phone, so that they have access to all the controls and permissions, without the user knowing.
Ransomware : Hijacks the phone, blocking its access completely. The user is asked for a payment (usually in cryptocurrencies) so that they have access to the phone again.
Banking malware : It spies on everything the user does with the intention of having access to the user's banking credentials, in order to obtain their money. There are quite a few cases of this on Android.
The Way to Spot malicious Programs on Android
We might have installed one of those malicious software , which includes some dangers on the telephone. If this has occurred, there are usually certain symptoms which provide us clues that we've installed something that's bad. Therefore, for consumers, it's essential to be careful to these kinds of symptoms or hints our Android phone provides us. This is crucial to do it when possible against those malicious software.
Unusual Pop-Ups
Among the greatest symptoms is when your cellphone is unexpectedly filled with advertisements , a lot of these in the kind of pop-ups. These kinds of issues are often because you're infected by an adware. This probably started after you set up a program on your mobile phone.
Utilization of Cellular data
Now you must track using cellular data on your own telephone since it's a fantastic indication that something is occurring on the telephone. You'll have the ability to find the usage and based on the usage you know you've created, you may see whether there's an excess of cellular data consumption which isn't normal, that doesn't coincide with the usage which you've ever made of your own Android cellphone.
Particularly in the event that you make less or more routine use of your information, swallowing more or less the exact same monthly. If ingestion has skyrocketed after installing an program on the telephone, it is possible to imagine that we're confronting an instance of malicious software. We might even get a note from the operator telling us that consumption is a lot greater.
More expensive invoice
A few of the malicious software on Android conceal malware which subscribes us to premium SMS providers . This will bring about the monthly invoice to grow, sometimes significantly. That's the reason why we have to control the source of the surplus that we must cover, because that way we could observe that we've been subscribed to some thing with no consent. In case it occurs to us that they've subscribed to us, then we must do it when you can, so that this is solved and we're not charged more cash.
Battery ingestion
Another common quality of malicious programs is they have a great deal of battery on the telephone. The typical thing is that unless we do anything different, days where we use the telephone more time, it's that the ingestion is less or more similar daily. We all know exactly what to expect from the telephone normally in this respect.
If we discover that battery consumption has dropped on the phone, it's excellent to be leery and inquire into the reason. The main issue is that we are able to see whether that intake has skyrocketed after having set up an application. It's typical for it to happen with malicious software, together with the consequences it may have on the functioning of the telephone.
The Way to Guard Your Android cellphone from malicious programs
Installing malicious software on Android is something which may happen to most people. Even though there are definite precautions which we are able to take to guard our telephone or prevent installing themat least to decrease the odds that this will occur.
Download software from protected sites: Though malicious software also sneak in the Play Store, it's the safest shop which we are able to utilize in this respect on Android. However, if you're seeking to download APK, you will find safe shops. Thus we avoid difficulties. This instrument will scan your software so that if there's something questionable, it is going to notify you .
There are several stores that are safe:
APK Mirror.
Uptodown.
Fossdroid.
Github.
Control anonymous documents: If at any time you discover an unknown file in your own phone, which doesn't ring a bell or you also realize having downloaded or used it, then it's much better to delete it manually. As it might be a risk to your cell phone.