10 Effective Ways To Use Instagram Stories For Your Online Business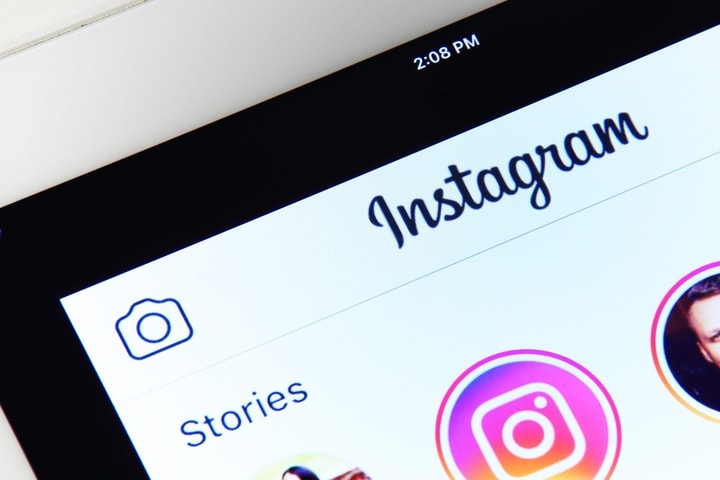 A study from Facebook shows that out of three users of Instagram, at least one person comes to the brand and buys the product after watching interactive stories. Stories have a span of 24 hours, but you are delivering fresh content all through the day. Hence, customers may approach the brand through the stories. Hence, you must create a thoughtful story with the help of an Instagram story maker to fetch more audiences and turn them into customers.
1. Instant Sales and Promotions
Limited Edition, promotion flash sales are the best things to post an Instagram story. It attracts the audiences to check the deals and get the best from them. They will like that these ideas are always fresh and unique. You can show some new collection launches on the stories and include the offer like "in the next one hour if the customers book any item, then they can grab at Re 1 or shipping charge excluded". It creates interest in the audiences, and if they find that your deal is good, they will buy the items from you.
2. Sharing Teaser of the Products and Services
If you are launching some new products or services, share a glimpse or teaser. Do not reveal it entirely; rather, create excitement. It makes a great difference in sharing your stories and a post of an entire product. People watch stories more with the right hashtags, both followers and non-followers. Therefore, it is yet another best idea. It creates hype about the product, and your brand will become the talk of the town.
3. Behind the Scenes
It is such a popular idea which you can share through stories. People love to know what is going behind your brand. How you make products, the mistakes you do or the fun part that you enjoy as a brand. It connects with your audiences on a personal level. They get to know about your workplace, factory and get the world to know about your real self. It makes your audience and followers feel that they are family members as well.
4. Guides and Demonstrations
You will see many brands hire models or influencers to demonstrate their products and promote through stories. It is a great opportunity for your brand because your brand will get exposure, and you will feel special because many audiences will see your products and their demonstrations. If you share this kind of story, then people will get to know the details of the video, and they can actually feel that they are connected with the family of the brand. It even helps to share their queries about the guides and even clear doubts without any problem.
5. Announcements
If you have new announcements of product launch, collection launch or giveaway, or events, it is the best place to announce and let the world know why you are doing, how you are doing and what benefits everyone will get. The audience who will watch your stories will get some amazing ideas. These announcement stories need proper planning and Instagram story maker to create engaging stories for the audiences. They will love it, and even you will get any interactions, queries about the announcements.
6. Share Stories of Events
You can share stories of events that you are a part of. It helps you connect with your audience. You feel happy, and you can show different glimpses of the events. It makes your audience feel happy because they get to know you and what happens during events. These stories you can even save as Highlight for future reference because people can watch the stories later from your Highlight. You can create different highlights for different stories and segment them to make your profile look clean.
7. Use Interactive Stickers
Ask me anything, or Poll Stickers are great for interaction. You can post a photo or video with these interactive stickers, and when people ask questions or give poll responses, you can share your answers in other stories. It makes you feel proud that so many audiences interact with you, and they want to know about you, your brand, and your products.
8. Use Filters in Stories
There are innumerable filters for stories. These filters are super fantastic. You can use these filters to share your story. It makes you interact with audiences in a super cool way. There is also a search button where you can find many filters, and you can choose the best one as per your best choices. So feel free to use filters in your stories to glam up the stories.
9. Share Feed Post, Video, or Reel
There is no doubt that stories have more views than you can imagine. Therefore, if you share a feed post or reel or IGTV video, share the same in the story. People will instantly know about your posts, and they will interact in your feed post or video immediately.
10. Stories Features
There are many features of stories available. You can use these features like Boomerang, Hands-free, Superzoom to create interactive stories. They are great to use, and they are amazing.
Conclusion
These are ten compelling and amazing Instagram stories ideas that you can use for your online business. Gone are the traditional marketing concept days, and now you have to be digitally active to create amazing interaction with audiences. You will get to know them, and you can interact with them fully.
Digital promotion of the brand or product is a great idea, and it helps you share your idea in a super cool way. Yes, you have to stay consistent in posting stories because consistency is the key to business. Continuously ask the audience about their feedback so you can know what they like or dislike. Instagram stories are a great marketing technique and forms a vital part of digital marketing strategy to keep your audience interactive and engaging. You can create a fan following base through stories, and people will love it too. So what are you waiting for? Use Instagram story maker and make an engaging story for your next Instagram story.