Why Campus Recruitment is Essential to Your Business Success?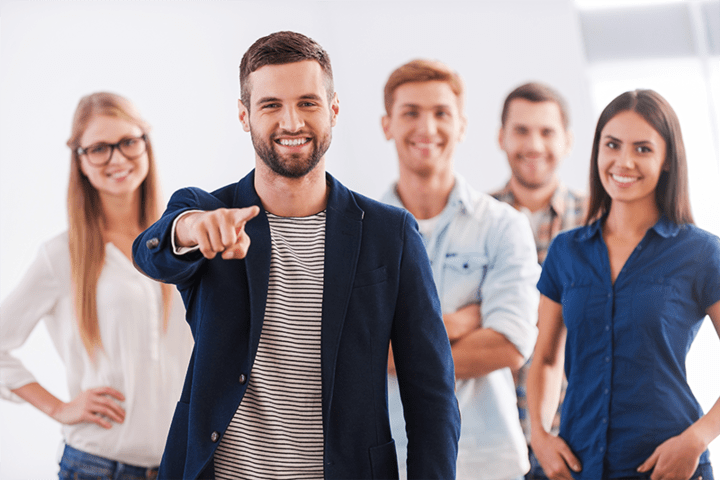 Campus recruiting is the practice of hiring young people immediately out of their schools, colleges, or when they are finishing up their studies. For the purpose of enhancing their workforce, many businesses recently adopted this hiring strategy. In this post, the importance of campus recruiting will be highlighted, along with how it might be crucial to your company's success.
1. Having access to a Talent Pool:
Businesses may access a sizable pool of young, brilliant applicants who are ready to learn and advance in their professions through campus recruitment. These applicants frequently stay current with market developments and have the expertise needed to succeed in their line of work. Companies can use this talent pool to find people that have the potential to manage the firm in the future.
2. Cost-Effective:
Hiring fresh talent on campus is a cost-effective method. Companies can avoid paying the exorbitant fees demanded by headhunters and recruiting firms. Additionally, because campus recruitment focuses on recent graduates, they do not have high salary expectations. As a result, businesses may engage entry-level staff for very little money and invest in leadership development initiatives to prepare them for the future.
3. Decreased time to hire:
Companies may dramatically cut their time to hire by using campus recruiting. Companies may swiftly fill open positions without having to wait a long time since recent graduates are immediately ready to begin working. This can be especially useful for firms who need to quickly hire workers to fulfil project deadlines or satisfy the expectations of a developing company.
Also Read: Reasons Your Company Needs to Be Using Video Communication Now
4. Create a Powerful Employer Brand:
Building a great employer brand may help businesses recruit students on campus. This is so that businesses may display their corporate culture, values, and work environment to prospective employees through campus recruitment. Candidates are more likely to view the firm favourably and suggest it to their colleagues if they had a favourable experience with it during the recruiting process.
5. Improve Inclusion and Diversity:
Organisations may adopt a variety of actions to enhance inclusion and diversity. Affinity groups or employee resource groups can be established, policies and practices that support equity and fairness are put into place, employees are given training and resources on cultural competency and bias awareness, candidates from underrepresented groups are actively sought out and hired, diversity metrics are routinely measured and analysed to track progress and spot areas for improvement.
6. Prepare Your Staff for the Future:
Companies may future-proof their employees with the aid of campus recruitment. Companies may guarantee that their staff is up to speed with the most recent trends and innovations in the business by recruiting young, energetic individuals. Fresh grads are a great alternative for businesses that want to keep ahead of the curve since they are frequently eager to learn and adapt to new technology.
7. Raising Retention Rates:
Retention rates can be aided by campus recruitment solutions. Fresh graduates need direction and mentoring to advance in their professions because they are frequently new to the job. Companies that invest in training and development programs for their entry-level employees can help them feel valued and invested in the organisation's success. Higher job satisfaction and lower attrition rates may result from this.
8. Building Relationships with Universities: 
Employers have the chance to develop connections with academic institutions and universities through campus recruiting. By collaborating with universities, businesses may access a bigger pool of people, get input on their recruiting procedure, and have access to chances for research and development.
9. Enhancing Employer Branding: 
By demonstrating their dedication to employing young talent and investing in employee development, firms may enhance their employer branding by using campus recruitment. This can assist the business draw in top individuals and establish itself as an employer of choice.
10. Adapting Hiring to Particular positions:
Employers may adapt their hiring practices to particular positions and skill sets by using campus recruitment. Companies can find people with the abilities and expertise required for particular tasks by collaborating with academic institutions that specialise in particular sectors.
11. Having a beneficial Impact on Society: 
Businesses may have a beneficial impact on society by employing young people through campus recruitment. This is due to the fact that they can help the economy thrive, offer graduates work possibilities, and invest in their personal improvement.
12. Accessing a Wide Range of applicants: 
Employers may find applicants on campuses with a variety of backgrounds and skill sets. Companies may be able to find talent here that they might have overlooked via more conventional means of hiring.
Campus recruiting enables businesses to employ applicants with the most recent knowledge and skills in order to meet changing market demands. This is especially crucial in sectors with a high rate of change in both technology and business procedures.
Conclusion
Campus recruiting is a key tactic that may assist companies in improving their workforce, lowering recruitment costs and time, developing a strong employer brand, promoting diversity and inclusion, future-proofing their staff, and increasing retention rates.
Companies can find suitable candidates that have the potential to become future leaders in the firm by utilising the talent pool of young and energetic graduates. 
This might assist you in keeping up your competitiveness in a market that is changing quickly. Campus hiring is crucial to a company's success because it offers them access to young people, enhances their employer brand, lets them tailor their hiring process, has a positive social impact, and makes it possible for them to change with the needs of the market. 

Leading provider of assessment technology, Mercer | Mettl provides a number of university recruitment-related products. Their platform offers tailored tests to determine a candidate's abilities, background, and suitability for a given position. By reducing the time and expense associated with recruiting, these evaluations assist businesses in finding the applicants who are the greatest match for their firm.
The software from Mercer | Mettl also provides real-time data and reports that may aid recruiters in making knowledgeable recruiting choices.  Recruitment management software may improve companies' processes and draw in the best people to fuel their company's growth by utilising Mercer Mettl's evaluation technology.