Best Vpn Vs Antivirus: Tips You Will Want To Consider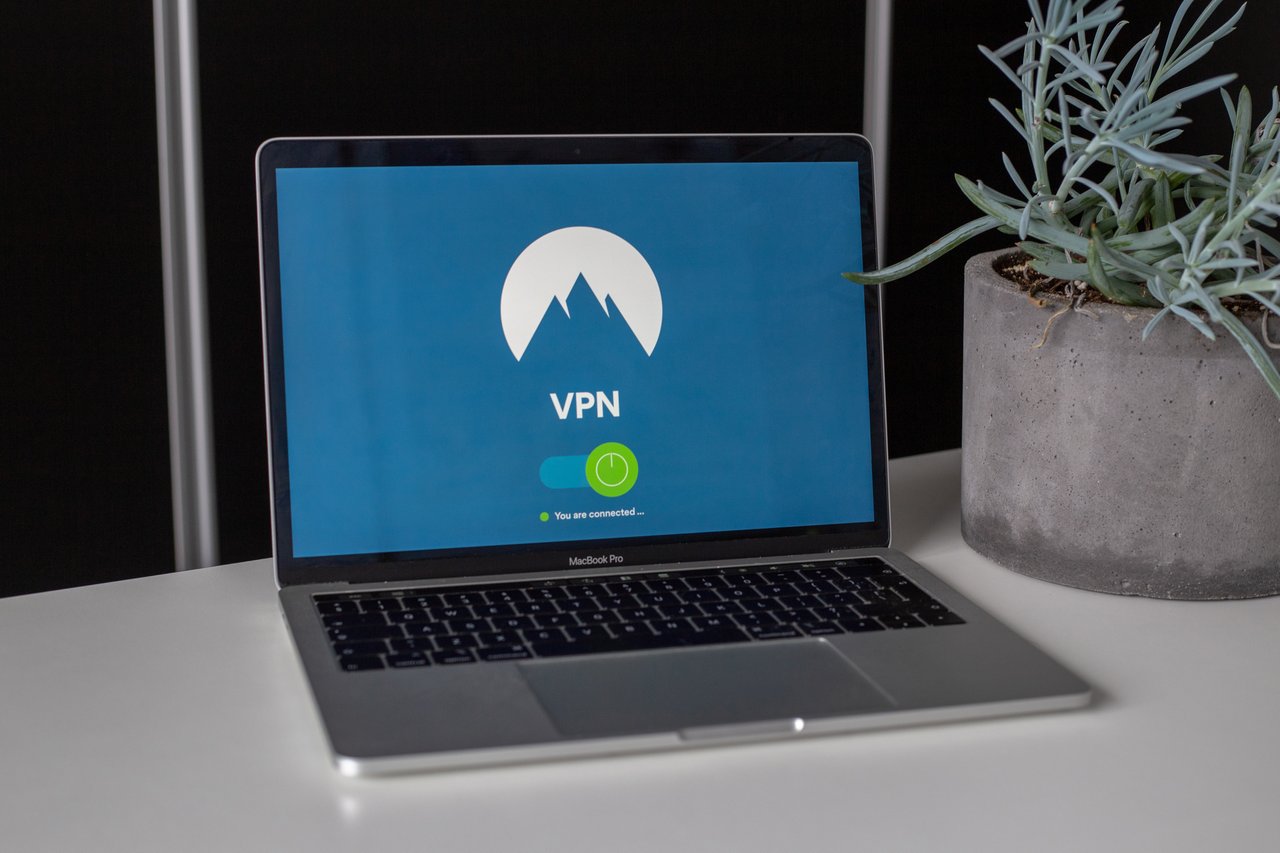 Everyone knows that you should have up-to- date antivirus software on your computer, but VPNs are a bit more mysterious for most users. You may know what Virtual Private Network stands for, but beyond that you may not understand why you would want one.
Here we will demystify the jargon, explain how VPNs are different from antivirus (and security suites ), and why you should have both.
Why should you use a VPN?
Simply put, a VPN is an encrypted Internet connection. Now, if you are already aware of how Wi-Fi works, you may know that any password-protected Wi-Fi network already offers you an encrypted connection, but only between your device and the router or access point
A VPN encrypts the connection between your device and one of the VPN provider's servers, which can be located anywhere in the world. This means that no one can see the sites you are visiting, the files you are downloading, or any personal or financial information that passes through that connection.
This is important for three main reasons.
Security
First of all, if you are connected or connected to a free public Wi-Fi, it is very likely that you did not ask for a password. And that means that the connection is not encrypted, which in turn means that anyone with basic software can intercept the things that are sent over that connection.
Some applications – especially banking applications – encrypt data for security and passwords should be sent in an encrypted format anyway, but for everything else, including messages and emails that are sent as plain text, they can be read by anyone. who wants to snoop.
Privacy
Second, your ISP or the government can see what you're doing if you don't use a VPN, so you'll get a much better level of privacy if you do.
Since your original IP address is replaced by one from the VPN provider, it also effectively makes you anonymous, preventing websites from tracking you.
However, if you come to a site and log in with a username and password, then obviously that site knows who you are (but is limited to the personal information you supplied when you created the account), so the anonymity offered by a VPN it only goes so far.
Virtual location
The fact that a website does not know your true location means that you can use a VPN to access sites and content that would not otherwise be available.
Some US websites, for example, block all European Union traffic due to GDPR laws. Instead of putting measures in place to comply with data protection, the laziest option is to detect when there is a visitor from Europe and simply prevent them from using the site.
But if you use a VPN service with one or more US servers, you can connect to one of those servers and the site will think it is located in the US and allow you to use it.
The same treatment applies to streaming video. The license restrictions mean that some programs can only be viewed in certain regions. For example, you will see that you cannot watch Telecinco
Although some services are available in different regions – for example, Netflix and Amazon Prime Video – the content varies by region.
Using a VPN means that you can access the services you want even if you are in a country where they are not available.
Virtually all VPN services allow you to use a single account on multiple devices, so you can usually protect your entire family for just a couple of euros a month. A couple that we recommend are NordVPN and ExpressVPN.
The 5 best antivirus with VPN included of 2020
Most of the popular antivirus providers offer a VPN that is built into their antivirus packages, but many VPNs that come bundled with antivirus software are painfully slow and not 100% secure – which means you can still be tracked and spied on.
Premium VPNs won't track your internet usage; They will protect you from Wi-Fi hackers and allow you to access geo-restricted content from multiple locations.
Finding a company that provides a powerful antivirus and a powerful VPN is difficult. But after testing the 50 best antivirus packages on the market, I have been able to find the 5 best antivirus that provide 100% anti-malware protection and that in turn include a high-quality VPN.
Top 5 Antivirus Picks with a VPN
There are only a few antivirus companies that include a VPN that can compete with the best VPN programs, such as NordVPN and ExpressVPN . I want both my antivirus and my VPN to protect my privacy and my device no matter where I am, where I am browsing from or how much bandwidth I am using. The things I look for in a great antivirus and VPN package include:
VPN security. I made sure that each VPN on this list uses 128- or 256-bit AES encryption to browse safely. I also followed a strong no-logging policy, making sure that even the VPN provider doesn't log my data. Finally, I took into account VPNs that use switches – which will cut off my internet connection to protect my IP address in case my VPN goes offline – and DNS leak protection to keep my anonymity online.
Strong antimalware protection. A robust antivirus provides up-to-date protection from the latest security threats, including phishing attacks, spyware, ransomware, and other dangerous malware. I tested all of the antivirus programs on this list against the latest malware to make sure each one offered complete protection.
VPN accessibility. Many antivirus companies only offer limited bandwidth on their VPNs. But since I'm a gamer, streamer, and online pro, I need a VPN with unlimited bandwidth. I did several tests on all these VPNs to ensure high performance. Additionally, accessing geo-restricted streaming content is an essential feature for many VPN users. I tested all of these VPNs to make sure they were able to access streaming services from a huge variety of servers around the world.
Easy to use. I want my software to be easy to install and easy to customize. I placed great value on programs that are easy to understand and immediately accessible, even to non-techies. All of the antivirus programs on this list include a good quality of customer service in case a problem is experienced.
Value. I personally made sure that all the antivirus packages on this list offer an impressive set of features at an affordable price.
Related: How do you track an IP and find out data about it?
1.Norton – Best Value Antivirus with VPN
Norton's comprehensive package, 360 , includes everything you'd expect from a good-quality antivirus – like a great VPN with unlimited data.
Norton's secure VPN is easy to use, efficient, and allows connections from 73 servers in 29 countries. This global coverage comes with a 100% no-logs guarantee, which means Norton is also not logging my data or tracking what I do online. With a switch and DNS leak protection, it's simply a premium VPN. In terms of antimalware protection, Norton scored perfect scores during our in-depth review . It also comes equipped with essential tools for the best protection, including a password manager and comprehensive parental control.
Streaming services are constantly updating their protocols to get VPN users out, but Norton's VPN did very well, accessing geo-restricted content from well-protected websites like Netflix, thanks to Norton's Secure VPN, it doesn't. i had no problem.
Unlike other antivirus companies, Norton offers an unlimited VPN in the lowest-level package , Norton 360 Standard , which includes 5 devices and gives you an additional 40 GB of cloud storage (for a total of 50 GB).
Norton's VPN is great for browsing safely, but it's not the fastest VPN on this list – I noticed a noticeable drop in download / upload speed while the VPN was running. This is probably not a problem for most users, I was able to easily stream high quality videos : but it is worth mentioning if you are looking for a super-fast VPN. While not as fast as standalone VPNs, Norton Secure VPN is an excellent value and more than sufficient for most VPN needs.
2.Bitdefender : A high-performance VPN with strong virus protection
Bitdefender Total Security is an award-winning antivirus and has a high-performance VPN. The VPN scored one of the fastest results in benchmarks, is easy to use, and has servers in 27 locations – it is capable of accessing geo-restricted streaming services like Netflix.
It includes a no logs policy, a switch, DNS leak protection, and because Bitdefender is a Romanian company, you don't have to worry about your privacy – Romanian privacy laws make sure that Bitdefender cannot compromise your data, or even in a government investigation.
Bitdefender is an obvious leader in terms of performance, confidentiality, and cybersecurity, but it can be a bit expensive. The VPN that comes in the Total Security package only allows up to 200MB of data per day, which means that most users will want to purchase Premium VPN for unlimited usage data.
Bitdefender offers one of the safest antivirus programs in the world (you can read all this in our in-depth review): Total Security detected every one of my test malwares. Bitdefender works silently in the background and does not slow down systems with intrusive alerts or CPU-intensive scanning.
However, some antivirus functions are only accessible through the online portal instead of the control panel, which complicates the installation a bit if you do not know about technologies. Fortunately, Bitdefender offers a 24/7 customer service that responds quickly and is very knowledgeable.
3.Avira – Best for its professional settings
Avira's Prime Package is touted as "the ultimate security suite for all your devices" and it really is, offering protection for up to 25 different devices, which is perfect for large families and small businesses. Avira can be installed on Windows, macOS, Android and iOS devices, and Avira's Phantom VPN Pro can be installed on an unlimited number of devices – another advantage for offices looking to protect their data.
Avira's Phantom VPN is one of my favorite VPNs on this list. It has everything I want from a VPN: 256-bit encryption, a zero logs policy, DNS leak protection, and it connects to a network of 50 locations in 36 countries. With its 500MB daily bandwidth, it's a bargain. Of course, most users will still want to upgrade to Phantom VPN Pro, which includes live chat customer support, a kill switch, and unlimited data.
3.Panda: Best for Parental Control
Panda Dome is a reliable antivirus that has a lightning fast VPN. Because Panda Dome uses the same VPN protocols as the award-winning VPN provider Hotspot Shield, it was one of the fastest VPNs that I put to the test in my performance tests. Panda's VPN also includes a strict zero logs policy and accesses streaming content from around the world.
Panda offers many features to keep kids safe online. I can monitor browsing history, data usage, limit certain applications, and get notifications of dangerous Internet activity; I can even monitor my child's location if they are using a mobile device. Each of these roles can be customized using unique user profiles, so I can create specific protections based on the needs of each child.
Panda's free VPN only includes 150MB of daily use and automatically chooses which server will host you, which is not optimal if you want to access geo-restricted content on streaming services . Upgrading to the Premium VPN plan is definitely the best option with Panda Dome . You get the same high performance along with your choice of server location, unlimited data usage, and 24/7 customer support.
Panda Dome delivers total antivirus protection: it caught all the pieces of malware that I tried to install. The active web-based scanner is fast and light – my computer barely slowed down during virus scans. Visually appealing and easy to use, Panda Dome includes all essential virus protection tools, such as parental control, identity protection, financial protection, and a password manage
TotalAV : Best for ease of use
Relatively, TotalAV is a young company in the world of antivirus programs. They provide a high-quality antivirus product loaded with features – including a VPN. It's the best option if you want super easy to use antivirus software with a VPN.
TotalAV's VPN has the best international access I have ever seen. It uses the OpenVPN protocol, which is constantly updated to stay one step ahead of the big streaming companies. With more than 60 server locations around the world, you can circumvent almost any geographic restriction. I had no problem accessing Netflix from servers around the globe, all without leaving my home in the UK.
TotalAV's VPN is super fast, but I have a problem with its privacy protection. Although it has a 256-bit encryption that will protect my browsing, they do not offer a no-logs policy or data privacy guarantees. This means that your browsing history could be tracked by TotalAV. While they have a good reputation for protecting user data, I would really love to see a no-logs policy implemented in future versions of this product.