Best Travel Apps For Business Entrepreneurs 2021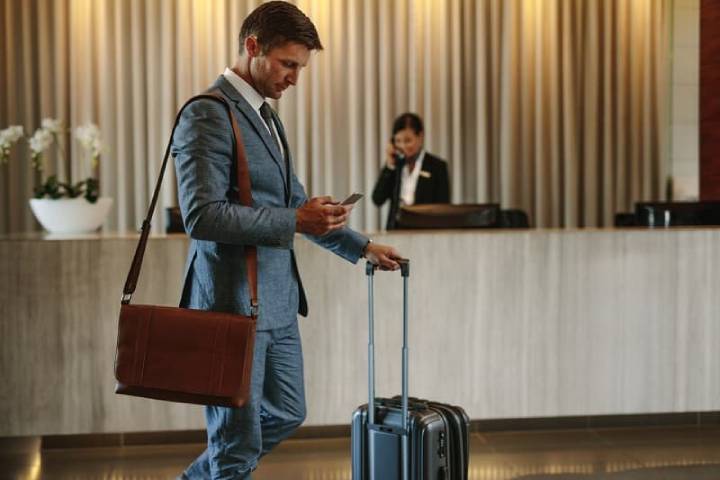 Advances in technology have changed our work habits, the way we manage our daily tasks, and the way we perform them. Today we want your productivity not to decline in the holiday period and that is why we have selected the best tools so that you can run your company while you travel.
List of applications to take your business remotely
Sure, most of you are familiar with the Evernote app, but this business version lets you stay organized across platforms by discerning between trivial and important information.You will be able to share content and manage the tasks of a team and separate the notes and topics of the company with the personal notes of each user, to unify in the same space all the use that each member of the team wants to give to the application, either work and personal. Furthermore, you can access your notebooks without an Internet connection – essential when you don't have coverage – search for text in PDF files and Office documents; and annotate PDF files. Ideal whether you go to conferences, seminars or are away for a few days on vacation. The downside is that, although it is free, to access all the functions you must purchase the premium package.
Available on: Android | ios
Surely there are times when you cannot find the invoices or the purchase tickets. With Invoice2go you can generate professional-looking invoices and collect them sooner thanks to this easy-to-use application, as it supports American Express, Visa, Mastercard, Discover and Paypal. They offer the solution to instantly invoice all types of businesses : from freelancers to web designers, architects or musicians. The data is automatically synchronized and you can have it on your mobile, tablet and computer. In addition, you can add your company logo if you have it.
Available on: Android | ios
Expensify makes it easy to capture receipts, record time and mileage, business trips, and make it easy to create expense reports . You can email them to your manager or export them to PDF and save them. Its international monetary support includes automatic currency conversion. And something very important: you can enjoy Offline mode even if the phone is out of service or in "airplane mode" and it integrates seamlessly with other services such as Excel, Evernote, Dropbox, Oracle, Salesforce, FinancialForce, Xero, Quickbooks, SAP, NetSuite, ADP, Intacct, or Microsoft Dynamics. It is ideal for commercials, employees who have to travel often for business and companies of all sizes.
Available on: Android | ios
Salesforce is a cloud technology company that, in addition to CRM, offers solutions focused on customer service, marketing, communities, artificial intelligence, and more. In this article, learn more about the company and its main solutions
In times when it is essential to optimize, integrate and streamline processes, as well as offer a memorable experience to customers at all points of contact, it is increasingly common to find companies looking for tools that help them to maximize results. Salesforce CRM , considered one of the main players in the world market, meets exactly these needs.
It is a complete customer relationship management system that helps to increase sales, build loyalty and have a panoramic view of the business, making decision-making more and more accurate. No wonder that this CRM has been the leader of the Magic Quadrant of Gartner consultancy, one of the most respected in the world, for 12 consecutive years.
If you've made it this far, you're probably interested in learning more about this platform that can significantly improve an organization's performance. That's exactly what we're going to talk about in this guide. Follow and learn more about Salesforce.
Also Read: 10 Apps to manage your business from your mobile
Do you have a presence on social networks? Hootsuite allows you to manage them all comfortably. This app is a social network aggregator so you don't have to publish the same thing on each social network , since it allows you to do everything in one go. You have a free period of 30 days after which you will have to pay for the application, but it is worth it.
Available on: Android | ios
With its name, it already gives us an idea of ​​what it will serve us for. The When I Work app records the hours of office employees . In this way, both you and the other managers will be able to see at all times who is available for an emergency, approve or grant holidays and resolve time conflicts by means of a text message or by email.
Available on: Android | ios
We hope that these apps help you not to miss any detail of your company this vacation. But remember to disconnect and enjoy a little! And if you want the best for your business, equip it with a good Internet rate , enter our website or call us free of charge at 1496 and we will inform you without obligation!