10 Tips To Building Your Social Media Marketing Strategy For 2022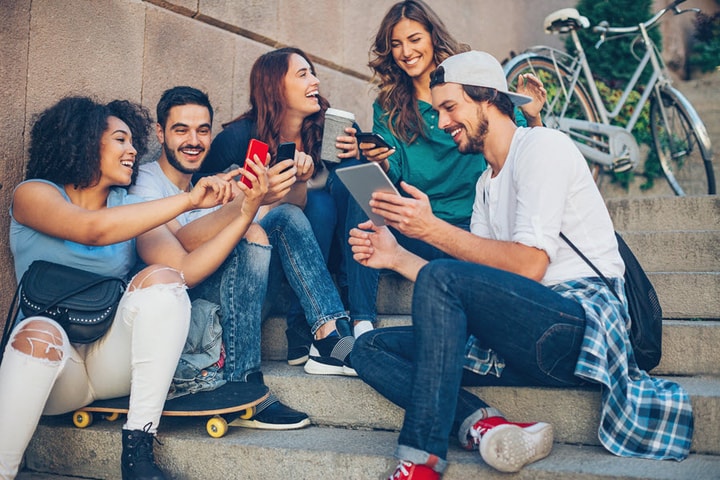 We seem to have only recently begun planning our digital marketing strategy for 2021, but here we are, preparing for 2022.
It's critical to learn how to create a social media marketing strategy to promote your company or blog. A concise approach offers you the concentration you need to say "no" to attempts that don't fulfill your goals in an environment with more competitors, content, and networks than ever before.
You've put in a lot of effort to build a blog or a page for your company, but organic traffic is minimal. You realize that SEO takes time, but you need to make sales or create leads for your company.
In this post, you'll discover how to construct a social media marketing plan in detail, step by step.
10 Tips To Building Your Social Media Marketing Strategy For 2022
Set Goals
No marketing strategy works without a business goal. So, let's get started with the main question:
"What exactly do you want from social media?"
The first step is to set goals.
Taking the time to outline your social goals, whether you want to grow your following or create a more engaged community, is the first step toward achieving them.
In any case, your objectives will determine your social media marketing plan as well as the amount of time and effort you'll need to devote to your campaigns.
Research your Target Audience
Assumptions should be avoided by marketers. Understanding your target audience will have an impact on your planning your strategy for social media marketing. It only requires a tiny amount of background information about your target market.
You can do this by understanding your consumer behavior, buyer's journey, or customer persona. With the right tools, such as Google Analytics, you can easily research for your target audience.
Opt for More Live Streaming
More business and marketing teams are expected to hold live events in 2022. Even if your target audience has never heard of your business, platforms like Facebook, YouTube, and Twitter make it simple to engage with them.
Small interactive Question and answer sessions with your fans can also be arranged. Take advantage of this chance to interact with your audience in real-time. Make the most of this occasion to show off your expertise and allow your audience the freedom to question you anything.
Add Stories
Snapchat became the initial platform to launch stories. Facebook, Instagram, and WhatsApp in contrast have quickly adopted this feature too. These mostly vertical Stories typically run for 24 hours and offer an array of possibilities for users to make diverse content.
Each day millions of users are watching stories on Instagram. Furthermore, platforms such as WhatsApp, Facebook, and even LinkedIn include stories. They are extremely engaging and young people are attracted to them due to their interactive nature. It is possible to use the online video editor to create stunning videos, and then add them to your story.
Influencer Marketing
Influencer marketing has seen a massive increase in popularity. It has even outsold printing marketing in terms of the amount of attention. With tens of thousands of followers could utilize their social media accounts to collaborate with companies.
Brands are searching for reliable influencers with whom they can collaborate to reach their intended audiences. Influencer marketing via social media could benefit all of us, not just the celebrities with huge followings.
Focus on your Mission
Every company needs a brand, and every brand requires a mission. Creating a social media content plan that is personalized and unique to your vision is essential. To customize and enhance your social media presence, focus on your company's values, mission, and vision. This will assist you in standing out from the throng.
You may give your brand a personality that will evolve over time as you go forward. Your audience will learn to understand and relate to you, resulting in more customer communication.
Display Social Proof
Visitors who are on the fence about placing an order or subscribing might use social proof to persuade them to do so. The most obvious advantage of implementing this method on your website is that you will be able to establish trust with your visitors.
Customer reviews are the most potent sort of proof you can use on your website. Allowing consumers to submit reviews directly on your product page is the greatest approach to collect reviews and, consequently, social proof.
Create Engaging Posts
The greatest method to discover the sorts of material that will interest your social media audience the most is to publish and try a variety of various types to determine what works best.
The engaging posts are not only limited to write-up. With social media platforms like Instagram and TikTok, you have a new edge on creating engaging content that will capture your audience's attention. Moreover, with an online video editor, you can produce attention-grabbing video content. So, add images, infographics, videos, etc., to engage and captivate them and enhance your video marketing approach.
Timely Posting on Social Media
Other than writing engaging posts, you need to have perfect timing. Frequent posting is an excellent technique to get your message in front of an audience that is interested in what you have to say.
It's a good idea to publish on a daily basis if you're looking to raise brand recognition and reach. There are wonderful scheduling tools available to expedite the process if you're utilizing many social media channels.
Check What is Working
Despite social media being a go-to marketing strategy, you need to understand there are still hit and miss cases in this arena. What works the best for your competitors might not work as well for you.
Thus, you need to look for what is working for you, and you can only do this with social media optimization. Moreover, once you get the hang of it, you will see the amazing transformation you create for your social media platforms.
Wrapping Up
The guide above emphasizes that a modern social presence has a lot of moving parts.
Social media is the need of the marketing sector. Trends like live video are here to stay, and they're going to impact the way you sell on social media.
You'll be well ahead of the curve with your social media marketing plan if you make concrete objectives and handle each of the processes above.