The 6 best alternatives for your Android camera app 2021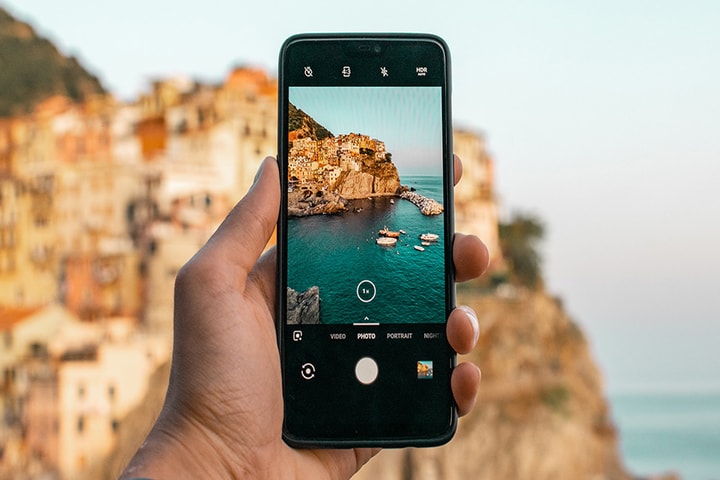 It's true. In recent years, brands have made a great effort to improve the cameras of their mobile phones. Not only the hardware – we have more and more lenses and lenses – but also the software.
What used to be a simpler app than a stone, with a button to capture and a side scroll to switch to recording mode, is now an ultra-varied program that includes from sillier settings to the most professional parameters.
What do you want to change in the opening? Well, you change it. What do you prefer to capture in 4:13? Well, you do. What do you not like about the composition of colors? Well, to the mess. Android and iOS are capable of practically everything today.
Let's see if not how those Instagram influencers were going to upload such professional publications with a simple smartphone. Everything lies in the practice and the skill you have. But what if it is not enough?
The Camera app is like a utility knife, yet it can do it all. This is where third-party developers take advantage to launch their own applications in official stores. there are also filter apps that can be utilized for photo editing.
It might seem absurd to you, but judging by the number of downloads they handle and the ratings of their chips, they are doing better than good. If you have never been interested in this world and you are curious, read on.
In this post, we are going to show you which are the best alternatives to the original Android camera. We will try to focus on the free ones, so don't be surprised if you eat a bit of publicity using them.
Footej Camera2
A few years ago, when some manufacturers were still not finishing fine-tuning with their customization layers, this app was the perfect solution. Footej Camera2 doesn't do anything special; it simply replaces the original software giving a complete and varied service.
More than 5 million people have already tried its burst mode, integrated animated gifs, slow-motion recording, panoramic, timelapse, HDR, or RAW format. It has everything.
" The new, fascinating, friendly, and robust app Camera2 is here; ready to capture, direct and give a new life to your most special moments ", indicates the file. Far from cheap marketing, Footej Camera2 will give you everything you are looking for in a simple and easy-to-use interface.
Also Read: 10 Apps to manage your business from your mobile
The perfect alternative to complement your original Camera app or directly replace it if you prefer something more simplified and direct. Open Camera is like an onion; On the outside, it looks simple, but it has a thousand and one layers of functions and possibilities.
It offers from automatic leveling to scene adjustments, color effects, white balance, ISO, exposure compensation/lock, a selfie with flash, HD video, timer, or an automatic burst mode.
If your mobile is compatible with Camera2 API, you can even control it manually to have even more precision in the captures. Do not be scared with so much function and terminology, because in practice even your grandparents could use it and they would have no problem.
Camera MX
We are not in favor of taking photos just to upload them to Instagram and show off, but if that's what suits you, we have to recommend Camera MX. At the level of classic options it does not stand out at all, but in the editing section, it is a real delight full of surprises.
We are talking about a large number of filters, a kaleidoscope effect, a mirror effect for selfies, and also a multifunction pencil full of adjustments. You will also come across a Color splash effect to highlight shades, or another Little Planet to travel into space.
As a curiosity, it has a video cutter and a Live Photo mode, which manages to give an animated finish to your captures very similar to the original iOS one. All this, of course, in one of the classic minimalist interfaces.
Kuji cam
It is not an alternative to the original camera, but it is a perfect accessory to take those posture photos that you will publish on social networks. In Kuji Cam forget about finding photo parameters and conventional sections.
This is software designed more for occasional captures than to serve as the main app during the day today. Even so, within its plot, it is one of the best that you will find in the Play Store.
It comes with over 180 filters, a lot of adjustments for light, granulated and the bokeh, automatic optimization (and also random light), and even a 3D effect. This piece of the service pack is totally free and without any subscription. A Collazo.
ProCam X (HD Pro Camera)
We are not going to lie to you, with it it will be difficult for you to get quality quick or improvised photos. The operation of ProCam X is quite slow and is completely lost in situations much darkness or bad lighting.
So why do we include it on this list? Well, because it has a wide range of possibilities and settings, perfect for preparing the best possible catch. That, not to mention that it allows you to take photos directly in RAW.
" This app your phone into a professional camera, with full control over exposure, focus, white balance, ISO and other features like a professional camera, which will take your photography to another level ." It's free and bug-free.
Timestamp Camera Free
We have saved the best for last. So far you have seen very professional apps and other more social ones. Timestamp Camera is neither from one group nor the other. The secret that makes it so special is that it makes it possible to add timestamps to photographs.
" A SWIM current time and the location ng to the record videos or take pictures, " the tab. "Change the time format or select the closest location easily. This is the only app that can record video with the exact time watermark to the millisecond (0.001 seconds) ".
All this, which may seem useless or absurd to you, is very practical for professionals in certain sectors. We are talking, of course, about updating precision data in the field without the need for additional tools or high expenses. It is 100% free
Out of this list has been the famous Google Camera, the Gcam, because we believe that it continues to have many performance problems and that it does not measure up to what it should be to represent the Pixels and Google itself.
For the rest, you know what it is. Soak up a few photography basics, and hit the streets to get the best shots without sticking to the four filters and the same old editing nonsense.