Best Practices in Cybersecurity to Maintain in 2022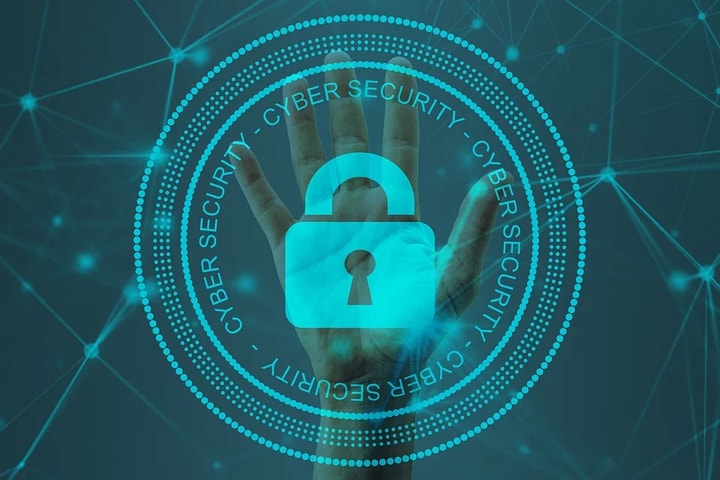 2021 was a rough year for cybersecurity. Governments, businesses, private users, and even healthcare facilities all fell victim to data breaches. By September, the total number of incidents this year began outnumbering those that occurred in 2020. And as we head into 2022, hackers are only going to get more innovative, and breaches more commonplace. As such, we need to be particularly vigilant.

To help, we've outlined some of the best practices in cybersecurity to maintain once we're into the New Year.
Leverage biometric security
Using biometric authentication to log into devices and accounts is the most secure alternative to passwords and PINs. Software like Microsoft Hello and Secure Enclave (which is used by Apple) use bouncing infrared light and other tools to prevent spoofing. Consequently, your unique fingerprints, iris scans, and facial IDs can't be copied with current technology. Your data is also encrypted and stored on your device and not on an online server.

All of this significantly reduces the risk of hackers breaching your data, so make sure to use these options on your devices when you can.
You may also be interested in: The Ultimate Guide to Cyber Attacks: Full of Knowledge and Tips
Browse the web cautiously
We've previously discussed that the Internet is the easiest channel for hackers to access your data, so stay alert. Malicious links can be sent via email, SMS, and even social media, which means it's essential to avoid clicking on a link if you aren't sure where it came from or where it leads.

You should also invest in a password manager. Many use Advanced Encryption Standard, which is also used by the U.S. government. Add an extra level of security as well with multi-factor authentication whenever the option is available.

Finally, install antivirus browser extensions. There are lots of options on this front. Bitdefender can discern which sites on a Google results page are unsafe, while Ghostery can block malicious pop-up ads.
Keep IoT devices safe
Given the vast interconnectivity between IoT-enabled devices, there are many weak points where vulnerabilities can arise. So just as you do on the web, aim to set a strong password for each IoT device that you use. In smart homes, make sure all your appliances — like smart speakers and thermostats — are compatible. Protect even your Wi-Fi router by changing your default username and password, as this information is easily obtainable.

More importantly, however, don't skimp on quality just to get cheap IoT products. Buy items from reliable manufacturers so that you can take advantage of strategic upgrades, as well as support when issues like data breaches arise.
Back up your data offline
Though the cloud is a cost-effective option for data backup, it's still vulnerable. Giga cloud service provider Kronos, for example, was hit in mid-December with a significant ransomware attack.

That being said, offline backups are a must, and using a solid-state drive (SSD) is by far your best bet. Thanks to a high-density interconnect PCB, SSDs have a standard size of just 2.5 by 3.5 inches. Yet they still provide the quality transmissions necessary to instantly store and access up to 100TB of data. Many experts recommend backing up important files at least once a week — and at the most, every 24 hours.
Constantly update your software
This is probably the simplest, easiest thing covered here –– but still one of the most important. Whether it be on your PC programs, smartphone apps, or the operating systems of your devices themselves, updates are important because they contain the latest security releases from developers. By updating your software regularly, you ensure that you're always equipped with the safer version of the programs you're using. Fortunately, both Google Play and the App Store give options for apps to update automatically, and PC programs usually alert you to new updates as they're released.

Ultimately, cybersecurity basics still make for the best ways for you to skirt breaches. These practices can help you to better utilize the steps software developers are taking to keep your data safe, even as we head into 2022.