Why LinkedIn is The Best Business Related Social Network in 2022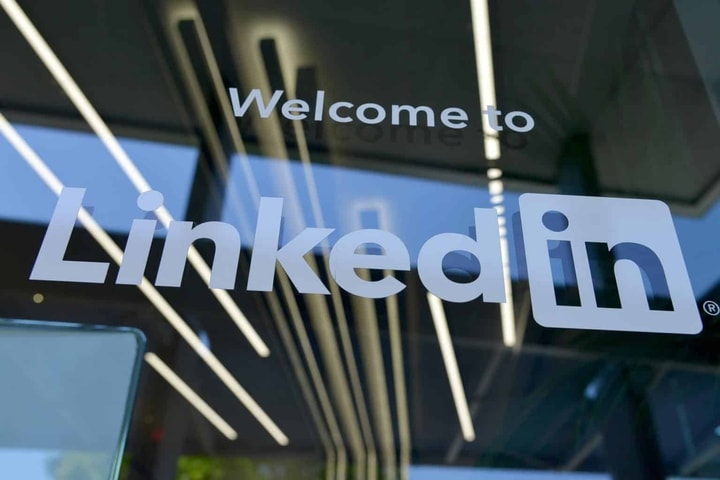 LinkedIn has become one of the best tools to promote your business or make yourself known to other users in the sector. For example, we have told you how to promote your brand through this social network, or the ways that are available to improve the image of your business. And today we want to teach you how to network on LinkedIn.
In case you didn't know, you can network via LinkedIn, so you can establish new work ties without having to leave home. Do you like the idea? Well, do not miss these tips and tricks.
How to Network on LinkedIn: Essential Tips
Networking on LinkedIn can be the key to improving your professional career, so don't hesitate to follow the following tips and tricks that we are going to recommend.
Concentrate on profiles with more than 50 contacts
In this social network, users who have more than 50 contacts are the most recommended, since these people will help you find other users related to your sector.
In this way, when you have located a contact that interests you because they have great professional value for you, you should contact them. If you want to network via LinkedIn, it is very important that you take care of your tone.
This is a professional social network, not an app to talk to your friends and upload photos of your adventures. With this, it should be very clear to you that education will be one of the biggest priorities when communicating with anyone, especially with a contact of these characteristics.
You may also be interested in: 10 Tips To Building Your Social Media Marketing Strategy For 2022
Try to be more personalized invitation
In addition to taking care of the way you write so that it is polite and correct, you cannot start overwhelming with commercial proposals, since you will achieve the opposite effect, or they will even label you as spam.
Do not show your cards in the first contact, simply get your accounts connected and little by little you will gain their trust while you continue networking on LinkedIn.
Finally, although it seems obvious, we do not want to forget to recommend that you personalize your invitations. Do not use the generic LinkedIn button, but instead write a personalized text in which you explain the reasons why you want that person to enter your network of contacts, what they mean to you and what professional qualities you find most attractive.
With this, you will get the person to respond to you in a more personal way, which will help you to establish bonds.
Share content on daily basis
It is very important that you are very active to be able to network via LinkedIn. For this reason, you must share original content on a daily basis, in addition to updating your profile whenever you see fit.
If you publish regularly, your contacts will see that you know about the topic you are dealing with, so follow this advice to start having more visibility.
Keep in mind the best times to publish, mainly between 08:00 and 10:00 in the morning and between 18:00 and 20:00, since they are the two sections in which there is more activity in this professional social network.
don't post anything unnessarily
We have already told you that content is essential to have visibility on LinkedIn and be able to network, but you cannot upload anything. You must dedicate part of your time to making quality content that offers value as a bridge to get closer to others.
For this reason, your publications have to cover the needs or interests of your community, so bet on these themes, always with a personal and differentiating touch to become a benchmark in the sector.
Be Prepared to Respond to all interactions and comments on others posts
You may receive a message from a contact that you are not interested in. It doesn't matter, you don't know the person behind it, so don't leave the message as read without replying. It costs nothing and you will be better.
Now that you are beginning to be a visible contact, it's time to start increasing your projection. And one of the best tricks for networking on LinkedIn is to participate in the posts of other contacts.
Participate in debates, comment on publications and leave your point of view, always with education. With this, you will approach potential contacts without seeming desperate.
As you may have seen, it's not that difficult to network via LinkedIn, so don't miss out on the opportunities offered by the best professional social network. Of course, for this, you will need a proper Internet connection