The Best All-in-One Computers to work effortlessly in 2022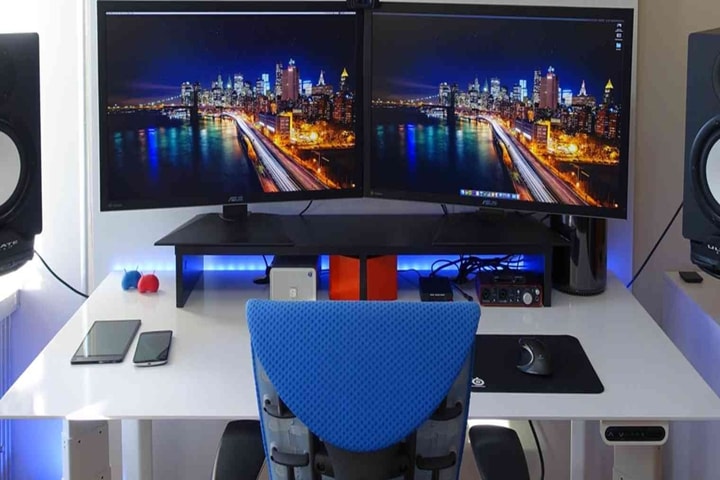 One of the best options to consider if you want to work from home in the best conditions is to opt for an All in One. We are talking about all-in-one computers that have everything you need to work in a very small space. Your secret? All internal components are on the screen, resulting in a compact and powerful product.
It is true that there are very versatile solutions, such as touch screen laptops that are perfect for working in all kinds of environments, but if you know that you are going to work from home, it is best to bet on an All in One computer. Mainly, because these computers have everything you need to offer top performance, as well as allowing you to create a fixed workspace.
How to choose an all-in-one computer
You may also be interested in: How to know if your mobile has wireless charging or not?
If you do a search on people who have bought an all-in-one computer, the opinions are very positive. Of course, we are talking about a work tool, so it is not useful to buy any model.
To begin with, and if you want your all-in-one desktop to last a few years, stay away from cheap solutions that rely on Intel Celeron processors, the least powerful on the market.
These types of all-in-one computers are perfect for schools or for the little ones in the house to take their first steps in the world of computing. But when it comes to working, you should bet on a product that can open all kinds of programs, or that simply allows you to have several Excel sheets open without becoming saturated.
Also, remember that it is essential to have an antivirus to protect your all-in-one PC, so all the more reason to bet on a suitable product. For this reason, we have prepared a compilation where you will find the three most reliable options that will meet all your needs.
Apple iMac 24, the best all-in-one computers today
We begin this compilation with the best All in One computer on the market with one of the most solvent options. If you are used to Windows, do not be afraid, since it will take very little time to get used to it. And the power that this all-in-one computer offers is amazing.
For starters, it features a 24-inch Retina 4.5K display to deliver a visual landscape beyond question. If you work as a graphic designer, this panel will make you fall in love from the first moment. To this, we must add an Apple M1 processor, an SoC manufactured by the Cupertino-based company to ensure that all the applications available in macOS work like silk.
Regarding RAM memory, its 8 GB capacity guarantees the best user experience. And don't worry about its storage capacity, because the 256 GB SSD that it integrates, in addition to having USB ports to connect external drives, will be more than enough.
The icing on the cake is a high-fidelity six-speaker system so you can enjoy high-quality sound. In addition, it is compatible with Dolby Atmos so you can live an immersive experience comfortably.
MSI MODERN AM271P 11M-023EU
If you don't want to bet on Apple's operating system, but you need an all-in-one computer with Windows that is very powerful, you can't miss this All in One from MSI. Under an impossible-to-pronounce name hides a beast that boasts undeniable performance.
To begin with, this model boasts a 27-inch screen made up of a Full HD IPS panel with MSI Anti-Flicker, which eliminates flickering and helps effectively reduce eye fatigue. And be careful, you can connect another device through its HDMI port to use only the screen.
On the other hand, this model boasts MSI VESA support so you can hang it on the wall. And what about its technical characteristics? Well, it boasts an Intel Core i7 processor accompanied by 16 GB of RAM to guarantee performance beyond any doubt. We cannot forget its 512 GB of storage capacity through an SSD that guarantees the best performance. The best of all? Which can be upgraded to Windows 11 for free.
All in One HP 24-dp0014ns, the most Circulated all-in-one computer
We close this ranking with one of the all-in-one computers with the best value for money. It is not the most vitaminized model, but it costs half that of its rivals and will more than meet your expectations if you are looking for a computer with these characteristics to work with.
This computer boasts a configuration that includes a 24-inch screen and Full HD resolution to offer a good visual landscape. To this, we must add an Intel Core i3 processor accompanied by 8 GB of RAM to offer more than enough performance.
Finally, note that this all-in-one from HP has 512 GB of storage through its SSD. And you can also upgrade to Windows 11, so you can get the most out of the latest version of Microsoft's operating system.