Top 6 Emerging Supply Chain Strategies To Watch Out 2021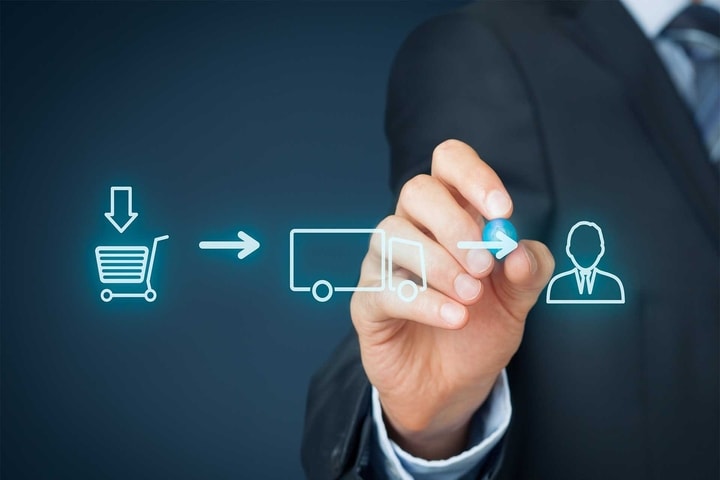 It's no secret that today's supply chains have become more complex than ever, with the market and socio-economic dynamics underscoring the need for organizations to respond to an outside-in, demand-driven world.
But companies must now take into account a number of new variables, such as growing protectionism and nationalism across the political landscape. This is forcing many to re-examine their business continuity risks and adopt new sourcing strategies. Here are six supply chain strategies designed to help businesses thrive in today's environment.
Strategy # 1: Adopt a demand-driven planning and operating model based on knowledge and real-time demand shaping.
Demand prediction capabilities continue to mature as supply chain management teams use increasingly powerful digital tools. Artificial intelligence technologies and Internet of Things (IoT) networks have improved even further, enabling SCM teams to take action quickly and automatically adjust their supply chains based on real-time information to meet demand. expected.
The cloud continues to play an increasingly important role in the new supply chain. More companies are moving data and applications to the cloud, enabling the creation of unified data models that scale with external sources. This is driving a new level of predictive ability and planning accuracy that was not available just two years ago.
Validating the trend, more companies are seeing their supply chain modernization investments pay off. Based on our recent research, companies using the cloud improved delivery performance and increased revenue by 20-30% on average. They also reduced logistics costs by 5% to 25% and cut inventories, reducing working capital requirements by 25% to 60%. Asset utilization increased between 30% and 35%.
Strategy # 2: Build an agile and adaptable supply chain with rapid planning and integrated production.
Agility is still the name of the game this year when it comes to supply chain management. In fact, companies are getting even better at aligning planning with manufacturing, driving greater operational speed and flexibility.
However, a fully integrated solution still seems out of reach for some companies. A 2014 study found that 55% of companies have only "modestly integrated planning across the company." Only 9% said they had a 'highly integrated supply chain planning environment'. Businesses still struggle with these issues to this day.
The problem could be the sheer volume of data and analytics required to successfully integrate planning with real-time execution. However, this barrier is now falling, with the introduction of cloud-based platforms that link financial and materials planning tasks with business execution activities such as procurement, manufacturing, and inventory management, and they do so. directly through a common online interface. For the first time, companies can create a zero-latency production planning process, allowing them to act faster and seamlessly adapt to the dynamics of their markets.
Strategy # 3: Optimize product design and management for supply, manufacturing and sustainability to accelerate profitable innovation.
The days of companies running product development and supply chain planning as separate functions are coming to an end. To remain competitive, the tradition of "throwing product designs off the wall" at supply chain planners, who figure out how to source and build the products, is no longer fast enough or efficient enough.
Consider the mobile phone market, where competition drives manufacturers to develop and launch new models every year. Increasingly, the only way to do this is by merging design teams with supply chain planners on a single platform (usually cloud-based). These new collaboration systems, as well as smart procurement practices such as supplier prequalification, can help product developers source the right components upfront, based on factors such as availability, quality, and cost of supplies. parts.
Our research shows that when done right, integrating the design and supply chain planning process can lead to a 10% to 20% faster time to market, 10% to 20% more than product revenue, and a 10% to 25% reduction in the disposal and reprocessing expenses.
Strategy # 4: Align your supply chain with business objectives by integrating sales and operations planning with corporate business planning.
Business risks for companies have increased significantly in recent years. From Brexit to the tariff wars, leaders face a growing variety of market uncertainties. This is why companies must integrate their tactical sales and operations planning (S&OP) programs with their strategic budgeting and forecasting efforts. The goal is to build a planning capability that translates the priorities and risks of large businesses into a set of field execution tasks that are continually updated to reflect changing market conditions.
The integration of business planning, S&OP, and supply and demand planning improves business agility by creating an efficient closed-loop from planning to execution to performance management.
Strategy #5: Integrate sustainability in supply chain operations. 
Sustainability in all its forms, both social and environmental, has united growth and profitability as a top priority in the C-suite. For good reason: sustainability and bottom line are no longer mutually exclusive. Just last year, the Business Roundtable released its  Statement on the Purpose of a Corporation, stating that sustainability should be a key priority for companies, in addition to generating profits for shareholders.
Putting a focus on sustainability places a new focus on supply chain practices, many of which can have a considerable impact on environmental health in areas ranging from carbon emissions to industrial waste to pollution. Today, there are countless strategies companies can use to optimize their supply chains for sustainability:
Supply chain teams can develop long-term goals that improve key sustainability measures, such as the company's carbon footprint, energy use, and recycling efforts.
Teams can implement new technologies to ensure responsible environmental practices, such as optimizing truck routes to reduce fuel consumption and carbon emissions throughout the supply chain.
Companies can move to a shared data model to provide the end-to-end visibility and real-time insights needed to optimize supply chains and ensure they are sustainable.
Strategy # 6: Adopt emerging technologies to ensure a reliable and predictable supply.
Businesses need a buffer to cope with unexpected changes in demand, but too much inventory can increase costs. By improving demand accuracy, new technology can reduce inventory requirements and speed up reaction times, creating a more agile and reliable supply network.
With today's global trade volatility and tariff wars ongoing, making the right decisions about where to source materials, make products, and deliver goods is essential to minimize costs and ensure compliance.
What's also new is that AI, machine learning, and IoT are no longer just buzzwords. Today, they are market-proven technologies that are optimizing supply chains and driving business agility in companies around the world. With these capabilities now built directly into cloud solutions, customers can realize their potential right out of the box. This means you can get started with truly business-changing technologies without the need to invest in complex projects or expensive, hard-to-find skill sets.