Top 5 tips for safe online shopping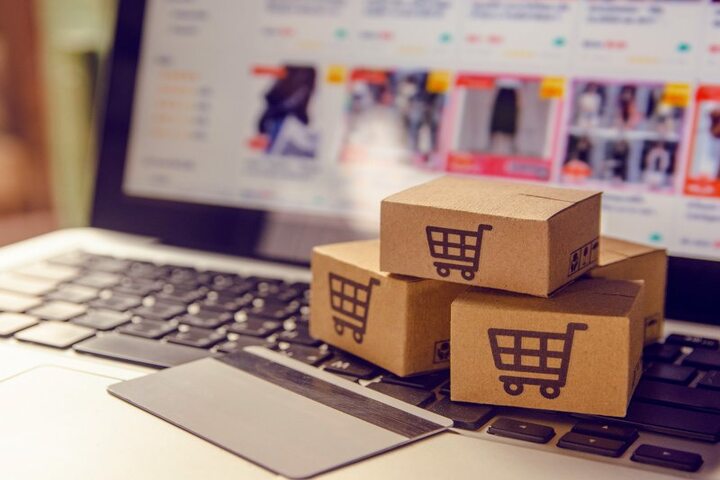 Online purchases carry great threats for the consumer: purchases that never arrive, payment methods used without authorization, and insecure personal data. What can we do to avoid them?
Move with caution
The first precaution we must take to prevent the risks that the digital world entails is -essentially- the same that we take in the physical world: always have a critical and vigilant attitude.
And sadly, it is something that is often forgotten. After all, when we are surfing the Internet, we do it from the apparent security of our home. That makes us reckless.
We often forget that dangerous monsters on the Internet will not hesitate to violate our privacy or steal personal and sensitive data from users. And that is something we are very exposed to when we make purchases online because we must enter our address, bank details, and passwords.
Also Read: The 4 Essentials For A Successful Inbound Marketing Campaign
Get your devices ready
You must bear in mind that any security flaw in the system is likely to be used by cybercriminals to sneak into our devices. That is why we must keep the operating system and the installed programs and applications updated to the latest version.
We also need to keep our antivirus tools up to date so that they know how to identify and remove any known viruses. We can never be perfectly safe on the Internet, but we cannot leave our privacy and security exposed.
Use secure connections
There are a series of recommendations we are tired of hearing; however, many still do not take them into account. The first precaution (and possibly the most obvious) is to avoid shopping using public Wi-fi networks.
They do not offer any security guarantee; any user connected to it could spy on our communications to obtain personal and banking data. That is why we must always use an Internet connection that we trust.
We have also heard the second recommendation many times: implement strong passwords. Possibly cybercriminals are tired of finding birthdays, IDs, For this reason, when setting passwords for our users in different online applications, we mustn't think of any simple and easy-to-decipher pattern. And it's also convenient that we implement authentication options in our devices and connections, such as two-factor authentication.
Where are we buying?
Rushing is not a good ally when we are buying online. Therefore, we must double-check who we give our money to and how secure their platform offers our data. Look for stores whose address begins with HTTPS, ensuring that the information we transmit is encrypted.
It would be best if you remembered that not all HTTPS connections are secure. If you buy from https://www.calvimklain.com instead of https://www.calvinklein.com, the connection will not be secure no matter how much security protocol you have implemented.
If we are buying for the first time in a store with which we are unfamiliar, the idea is to find out where they have a fiscal domicile, what data they collect from their customers, payment methods, shipping, and return policy. However, this can involve the deployment of time and effort many are unwilling to go through.
A good alternative (although not perfect) is to check what is being said about this website in the forums. Every business earns its reputation. If they haven't diligently looked after their customers, many of them will let you know.
Choose the payment method well
There are many payment options, but not all are equally secure, and not all are appropriate for our purchase. Keep this in mind before making any payment over the Internet, either to an online store or to a private individual.
Payment platforms.
These services, such as PayPal, that act as intermediaries between the seller and their customers, have a great advantage: sensitive data does not pass through the hands of the seller. However, they do pass through the hands of these services.
Therefore, we must inform ourselves of the security measures and the guarantees they offer in case of fraud or fraud.
Wire transfer
The great advantage of this payment method is that no personal data is entered on any website. However, for the same reason, any claim in the event of fraud can also be greatly hindered. Therefore, you must ensure who is receiving your money, especially when you are paying large amounts.
Credit or debit card
This payment method is generally very safe, fast, and comfortable. However, it can become a real risk if we buy on a platform with which we are unfamiliar because, within the information on the card itself, all the data that someone would need to buy on our behalf is contained.
If you buy with a card, make sure that the banking entity of the card uses the virtual authentication POS. This system obliges these entities to protect and watch over their customers' sensitive data.
Instant transfer services
This type of platform allows transfers between individuals. But sending money is not the same as paying. When we pay, we are fulfilling our part of a commercial contract, and that must offer us a series of guarantees and these platforms do not.
It is very common for large sums of money to be sent to a "seller" with an anonymous account you never hear from again once they have received your money. For this reason, services such as WesternUnion or MoneyGram should never be used to make purchases online.
Cash on delivery
The main drawback of this purchase option is that not all sellers accept it and may incur an additional cost. But it is -without a doubt- the best payment option because, in this way, the money will only be paid once the purchased item has been received and verified.
Mobile phone
NFC technology allows us to use our mobile phones as credit cards. Bring it close to the dataphone, and our payment will be registered. But, like any technical service that makes our lives easier, this one also has many vulnerabilities.
For it to work, the card data must be stored inside the mobile phone. That should already set off our alarms; in case of loss or theft- they can be accessed very easily.
In addition, as we usually carry our mobile phone in our pocket or bag, what can also happen is that an anonymous person approaches us with a dataphone and makes a transaction with our mobile phone without us even being aware of it.
prepaid cards
This is a very good option to secure our accounts, but it can be very tedious. We enter the amount of money that we want into this card, and it is through it that we make purchases. And the only thing we need to get is an ID.