The 4 Essentials For A Successful Inbound Marketing Campaign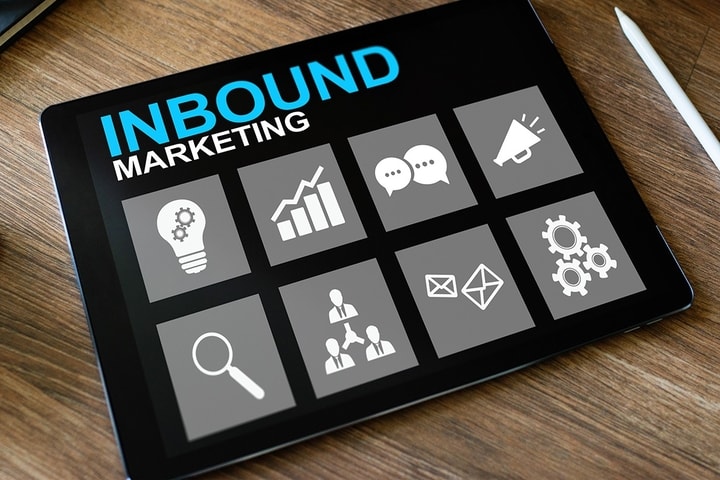 One of the best ways to build a brand or increase the revenue of your online business these days is to use inbound marketing. This is a process in which your ideal customers are actively looking for you and you help them find you. The old way of marketing meant casting a wide net to look for people to become your customers. This is a far more effective system since you are attracting people that are highly motivated to use your product or services.
It is much better to create fans instead of customers and when you have the right people find you then you can often have them loyal to you for life. This creates a recurring revenue stream from every customer that provides an ROI that will far exceed your expectations. In this article, we will go over the fundamentals of inbound marketing so you can create the winning strategy for your business.
1 – Have an optimized website
Your website is something of a Ground Zero when it comes to your marketing efforts. You will have a lot of spokes running into it from outside traffic sources. Once the traffic reaches the website, it needs to be converted. The only way to do this is to make sure that the website is optimized as a well-oiled machine.
The first step is to make sure that the website is easy to navigate. If you are not somebody who is good at building websites then it is best to go to the best website builder for Australian business owners and tell them what the purpose of the site is. They will know how to design it so that it is easy to navigate and will help direct people into the funnel.
The landing page is the most important part of the website as it is where most of the traffic will be led to. It's on this page that they will be asked to give their email in return for something promised. This could be a downloadable product such as an ebook or a checklist of sorts.
Make sure that the page is concise and not too cluttered. Big and clear calls to action are also necessary so the visitor understands what they should do next. If they don't know how to proceed then they will likely click away from the page and that person is lost as a lead.
2 – Make engaging content
Inbound marketing is sometimes called content marketing. This should give you an idea of just how important it is to create good content. This means that you have to have a content plan for all of your marketing that will engage the people that are looking for it.
The first step is to create a blog on the website. This will help you attract people that are actively searching for what your business provides. The content should centre around what people are searching for so that it can be picked up by the search engines. This will bring in targeted traffic that will want to continue a relationship with your business.
The content should be helpful and informative so they will see you as a trusted business. Make sure that you are showing how you will solve their problems and they will want to go further.
Social media content is equally important. Once again, it should be content that is helpful and informative. People will be more likely to follow you on social media when they feel that you understand them and their problems which will entice them to want to sign up for the email list on your website.
3 – Delight and then sell
In the beginning phase of the relationship between you and your potential customers, there can't be much of an effort to try to get them to buy what you're selling. There is something called a buyer's journey which means that they have to be led through a process before they are ready to buy. If you try to put on a sales pitch right away then they will not continue since they are not ready to spend money initially.
The first step is to delight them with your messaging and content. Once they enter the funnel then they will go through a step-by-step process that requires specific content along the way. It's about building trust first and foremost and then using the right language to help them continue through the journey.
Each phase requires language that addresses where they may be on the journey. Initially, they will need information so the content should be informative. Then they will need to see that you understand their problem. Towards the end of the funnel, you will show them that you have a solution to their problem and the rest will take care of itself.
4 – Be consistent
Your message must be very clear and consistent to have an effect. Make sure that there is no conflicting information with what you already have out there. Once you have your ideal customer identified then the messaging needs to remain what they will most likely respond to.
Review all the content before it's published and make sure that it passes the test of being consistent with the rest of the messaging. If there is content that is mismatched then it might throw somebody off and confuse them.
There should also be consistent branding between all of the platforms you are using. This means that the logo should be the same as well as colour schemes. The point is to be instantly recognizable and if you are not using the same schemes then this has the opposite effect.
Make sure that you also stick to a reliable and consistent publishing schedule so that people know what to expect from you and your brand. If they are interested in your content then they will want to know that it is always going to be delivered when they are looking for it.