How To Find A Job Using Instagram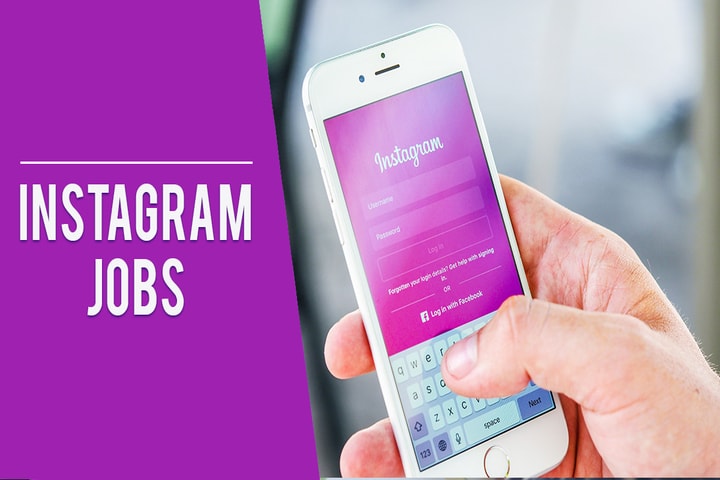 Social media has radically changed the way we communicate , but it has also taught us to improve our skills . Twitter came into our lives to help us summarize ideas in just 140 characters – although now they have given us a little more space – Facebook was a pioneer in expanding our network of contacts , and Instagram , for its part, has taught us the essence to transmit with an image .
Beyond the communication itself,  They have changed the way we interact in the workplace . Proof of this is LinkedIn, the platform par excellence for attracting talent. Possibly, if you are actively looking for work, you already know that recruiters do a check on your social profiles to see what you are like, but what would happen if your Instagram profile were your own cover letter?
Instagram as an employment platform
The truth is that in the network of photographs there is room for job search, especially for profiles related to art and design such as photographers, stylists, graphic designers, tattooists, hairdressers, dancers, chefs or painters.
You may also be interested in: Instagram will have parental control functions from 2022
What do you have to know to find a job on Instagram?
The importance of the profile
Keep in mind that the work you show Instagram is a reflection of your brand image , that is why it is important to take care of it and transmit the values ​​that fit you.
Also, if you have your own website, remember to add the link in your biography so that they can learn more about you and your portfolio. If not, you can always link to your LinkedIn profile or a virtual CV.
And finally, do not forget to have the public profile so that anyone can inquire into it without having to send a friend request.
Eye-catching content
Create attractive content that brings out the maximum potential of your profession. You can combine job postings with photos of your day to day, in order to show recruiters your personal and professional side.
Another important point is to locate your publications . For example, if you are a photographer, surely you are interested in showing whether you travel all over the world taking exotic photographs or if, on the contrary, you are a professional photographer of portraits, monuments, cities, etc.
The use of hashtags
The use of hashtags is highly recommended because it allows you to group by categories and link to your sector. But that's not all , these tags work as redirectors so recruiters can easily find your job if you use the right words.
We recommend that you use no more than 10 hashtags per post and we even encourage you to create your own tag with your name or alias so that you can always use it as a signature and that any user will quickly recognize it.
The interaction
Interacting is part of the very nature of social networks, so it is very important that you keep it in mind. On the one hand, you can like or comment on those companies that are of interest to you, even venture to interact with employee profiles.
On the other hand, keep in mind that you have your own community, so respond to all comments and private messages from your followers . In this way, you will win the affection of all your followers.
And of course, if you finally manage to find the job of your dreams, don't forget to continue taking care of your Instagram profile and nurturing it with relevant content . It is your brand image and something that is always important to preserve.