10 key ways to measuring your brand awareness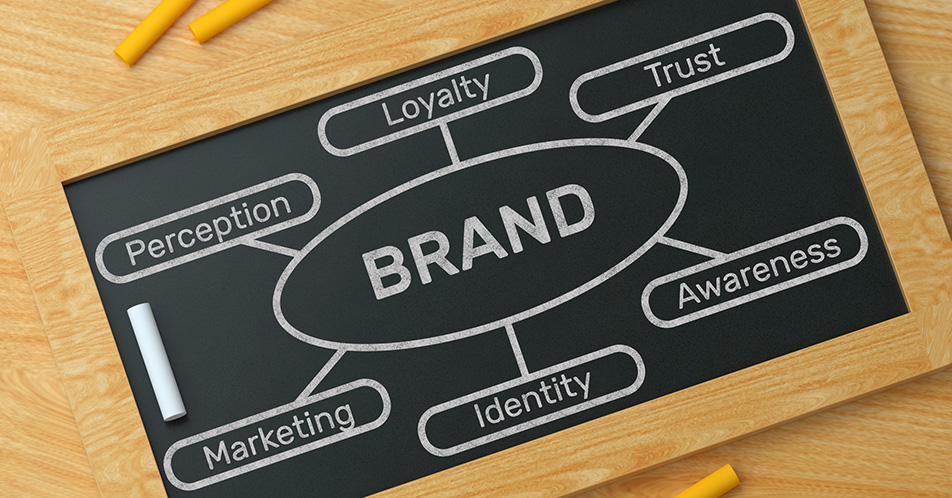 It is important to measure brand awareness to develop a successful marketing campaign. How to measure Brand Awareness? Read on to learn the 10 key ways to measure your brand awareness and develop better strategies to achieve your company's goals.
With the technological advances that exist today, it is important and necessary for companies to be identified by users. To do this, learning how to measure brand recognition will go a long way.
Having control of these metrics is not an easy task, that is why we have for you the best tips to learn how to measure brand recognition. Public relations, social networks, and brand personality are very important, but so is achieving recognition from your audience. 
To do this you must monitor the performance of these metrics, otherwise you will never know if they are working.
Brief Explanation about brand awareness
"Brand awareness" is a term used in market research to describe the popularity of a brand. The percentage indicates what proportion of the respondents recognize a brand.
Brand awareness is an important factor for a company, since it can be decisive in the purchase decision process. It is especially critical in what are known as "low participation situations," where the buyer pays little attention to the product due to price or other circumstances.
In these cases, most consumers will turn to "reputable", that is, well-known names and brands.
However, there are also other situations where brand awareness is important, such as in business-to-business marketing, B2B marketing for short. In this area, many measures are based on the fact that the customer trusts the company, and this trust can only exist if the company or associated brand is known.
In the business-to-consumer (B2C) area, brand awareness helps above all to retain long-term customers. By knowing the brand, the client can assign it a specific image and, in general, also associate certain emotions with it, possibly being positive.
In turn, this builds trust in the brand and leads the customer to buy your products repeatedly. Ideally, you will even become a brand ambassador who recommends products out of conviction.
Brand Awareness Stages
Brand awareness is subdivided into three stages. "Spontaneity " is the first stage people remember the brand instantly because it is present in their mind.
The second stage "in a single count" people know the brand, but it takes a little time to remember it. Although this level of brand awareness is still useful for businesses, it may no longer be relevant in situations where the purchase decision is made quickly.
In the third stage, "assisted recognition", people do not remember the brand on their own. However, if it is named, they do recognize it. This type of brand awareness is particularly useful if the customer does not know much about the product, but can make their purchase decision in stride.
Why measure brand awareness ?
A strong brand awareness is commonly associated with increased customer retention, increased sales, and business longevity. The reason for this is very simple, people prefer to transact with well-known companies. A successful brand increases customer loyalty, gives the company an improved image and a trusted identity.
To demonstrate them, here are some statistics of brand awareness:
89% of B2B marketers say brand awareness is the most important goal, followed by sales and lead generation.
70% of brand managers believe that building an audience is more valuable than direct sales.
A consistent brand can help increase revenue by 23%.
The 10 key ways to measuring your brand awareness
We review here some of the strategies that will help you measure brand awareness. This includes the use of Google Analytics tool, the use of branded keywords and extensive work on social media and inbound marketing. Measuring brand awareness is one of the keys to seeing if your medium or long-term marketing efforts are heading in the right direction.
Observe the direct traffic in Google Analytics
Google Analytics tells among many other aspects, how many visitors arrive after having put the domain of your website in the browser. This is the so-called direct traffic If you notice an increase in visits to your website or blog that are really direct, the most likely cause is that brand awareness is increasing.
That said, it is necessary to clarify that the basic definition of direct traffic in Google Analytics is not totally accurate. Because the tool considers some aspects that are not direct traffic, you must be careful. In many cases, they must be attributed to the referral channel and others to the organic or SEO channel.
Some of these situations are:
When someone bookmarks a URL of your website or blog and then enters directly.
If the person accesses a page on your website using the history of previous visits.
In case someone clicks on a link that directs them to a secure page, but the site where this link is does not have the SSL Certificate.
When you access your website by clicking on a link within an intranet.
If a person clicks on an email that contains a link to your site, as long as they have the email configured on the device.
If they enter your website using links with JavaScript code .
In case a link is clicked to a 301 redirect that does not contain the referrer source parameters.
2. Study the impact of 'branded keywords' on your digital marketing
In search engines, when someone puts your brand there they logically know your brand. What happens in web analytics and SEO when someone visits your website and uses your brand or slight variation? So the expression used in the search engine is known as 'brand keywords ' or brand keywords. By default, Google Analytics will tell you that they are visits that have come through the SEO (organic) channel .
The ideal is to seek help from an online marketing company and use tools for keyword analysis to enhance your digital brand. However, you must differentiate your branded keywords from other SEO visits . The reason is that branded keywords are generally not due to SEO efforts, but rather to brand awareness strategy. This analysis should be part of the monitoring of your digital marketing efforts , which you should be able to do in an agile way.
3. Monitor brand mentions on social media
You have to know the mentions that users make in their accounts and take advantage of them as an opportunity to interact with them. It is important that you take into account the trend these mentions are taking.
Do they increase or decrease with the months? Do they come from the same people or are there new users participating? What about your competition? Keep in mind that there are tools that allow you to measure interactions on your brand's networks. This method facilitates a correct evaluation by using objective data each month.
4. Develop the community that supports the brand
It's a good idea to take advantage of the trend that users increasingly identify with brands, specifically with the values ​​they share. You should try to establish real relationships between customers and your company.
The community does not have to be only in social networks, but in all areas. It is also necessary to take into account that it will be influenced by aspects that are not conceptually related to the communication department. For example, with the quality of service provided by the customer experience department.
For this reason, it is important to analyse all the points of contact with the brand that a potential customer has and join the brand's efforts in this regard. The communication plan should include all these contact points.
5. Bet on collaborations and referral traffic
Even though your brand has its own entity, it doesn't hurt to consider working with other brands in a timely manner. Reputation is contagious, so signing up to take action with other companies will multiply the effects of advertising.
Collaborating with other brands will not negatively affect your business, at least if you choose carefully and make sure they are companies that users value. A person is much more likely to follow a brand and prefer your products or services if one of their friends recommended them previously.
Although your marketing is on its way, there are audiences that you won't be able to reach by creating real engagement. But you can do it if you do it hand in hand with brands that these audiences are already familiar with and have established a relationship of trust. This is why collaborations between brands are also important in terms of brand awareness.
If traffic grows, it is a sign that your brand is reaching more and more people who did not know you before. However, you need to ensure that this referral traffic is coming from new users in order to have an accurate measurement.
6. If your brand is relatively well known, take advantage of the press
The press clipping represents a selection of interesting clippings that have been published about your business in the press. It is real information about the reputation your company has in the media. You should be aware that such a press is progressing more and more towards digitization, so the use of online clippings is recommended.
Thanks to the press clipping, you will know how to determine the notoriety of a brand, which can be yours or that of the competition. You can also evaluate the impact of your marketing actions and improve your overall communication.
Remember, of course, this doesn't make as much sense if your project is just starting out. The press clipping should be based on a certain notoriety, either of your brand in general or of situations such as the launch of products with a high impact on the consumer.
7. Use surveys to find out what your customers think
Currently, there are various platforms and tools in which you can ask your customers how they knew your brand or how well they are familiar with them.
Be it email, telephone or special survey platforms, this will allow you to understand how people perceive you and your products or services. In addition to knowing them, people remember your brand and this will help you direct efforts to improve strategies.
8. Check search volume data
Tools like Google AdWords Keyword Planner and Google Trends are used to check the search volume for your brand name. In addition, with this you can monitor it over time to see if they increase. The data will not be useful if your business name is more generic. Ideally, a platform that allows you to choose a specialized name is more beneficial.
9. Monitor social networks
One of the most specific tactics to know the trend in content and the topics that most people talk about through social networks. Social networks allow you to be aware of organic conversations about your brand and topics relevant to them.
With this you will know the behaviors of your consumers. This technique also allows solving the problems of the surveys with their biased responses and the difficulty of some people in answering them due to the way in which they are formulated.
10. Use the various types of KPIs
The term KPI(Key Performance Indicator) means the series of indicators that allow us to measure the performance of a business or a brand. There are several ways to evaluate the contribution of the brand to the results of a company and we will need certain metrics or others.
Perceptual metrics are those that measure aspects such as satisfaction, reputation, trust, feelings towards the brand, among other perceptions.
Interaction metrics, on the other hand, explain aspects such as the degree of awareness of the brand, its purchase consideration and the recommendation. These are very important aspects in the funnels of any brand.
As for management metrics, they are those that serve to evaluate the quality of brand management in the company. These measure the quality aspects of the strategic direction of the brand, the internal alignment of the organization with it, the robustness of the governance protocols, or the risks to which it is exposed.
And finally, financial metrics, with which you can evaluate the financial value of the brand and the financial impact associated with the brand objectives.
Conclusion
Brand awareness reflects brand popularity and is a determining factor in purchasing decisions in a variety of situations. In particular, brand awareness plays a very important role in online commerce, since here the customer cannot touch or examine the products. There are several ways to increase brand awareness, from social media contests and SEO measures to ads through Google AdWords or Facebook Ads.