What is enterprise analytics, and why do you need it for success?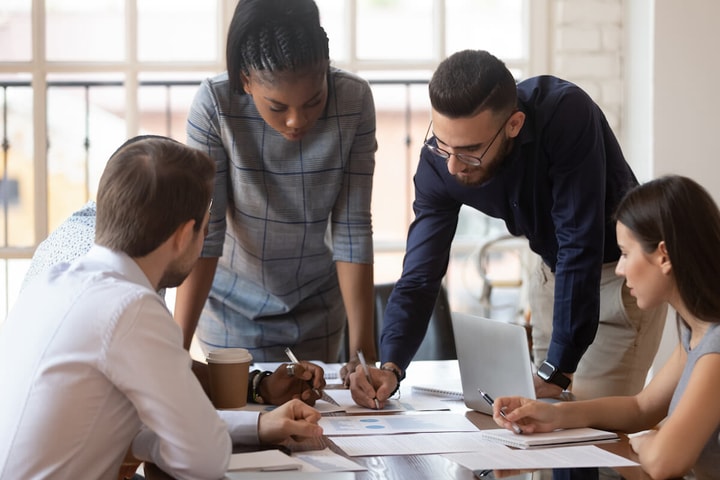 When a business grows, it grows in various other aspects as well. This increase in return is a result of an increase in operations and the creation of data. We are becoming more aware of the importance of data efficiency in measuring growth as businesses interact with the new information age. We can see a tremendous need for analytics in business, and we understand that we need something that can process the data that the business is generating. For this function, enterprise analytics marks its vitality.
Enterprise analytics:
We can see those managing businesses is a process through the term "enterprise". Enterprise analytics is a process in which all or most of the functions of a company are analyzed and collected to gain a better understanding. What actions can a company take in a given situation?
Through analytics, we can look at a problem from various viewpoints, from the financial and marketing view, the employee's viewpoint, or even from the customer's perspective. It is a benefit to a business in all aspects. Who thought that the coming generation of companies would now only depend on tech and math to understand growth and other factors.
Enterprise analytics software not only guarantees growth and transformation they also take small steps in improving efficiency, making better and faster decisions, developing improved financial performance methods, and identifying upcoming revenue sources.
Principles to keep in mind while adopting enterprise analytics:
Enterprise analytics marks as an essential factor for the successful growth of a company. Here are some things that are to be kept in mind while preparing a strategy for perfect implementation of enterprise analytics:
Identify where are data gaps present and determine if there is competition for resources between data owners.
Stock up data locally for easy access, it will help in identifying changing trends in the same data types in the datasets.
Develop a friendly enough roadmap to implement new data sources and analytics and cut down old systems as needed.
Implement quality of data that can help an organization to reduce redundancies, gaps and inconsistency in data.
Maintain checks and balances on datasets to ensure who owns what and is accountable for determining and maintaining quality.
Evaluate the risk of sharing or storing specific categories of sensitive, financial, or wellness data.
Challenges:
But as easy as it looks, enterprise analytics also faces challenges that are also getting tougher and straining for a business. Some of the challenges enterprise analytics faces are as follows:
Not able to use all business generated data:
Many companies which grew without analytics in their business are now struggling to implement it on the data they have in hand. The problem here arises because 50 percent of the information collected is only in the standard form, and the rest is present in the form of text or any other media source.
A large amount of time spent:
Arranging the received information properly, locating it, and getting it ready for data visualization and analysis requires much time. From this, we understand that business professionals mostly spend their precious time searching and preparing data, leaving less time for taking any critical decisions.
The stability between risk and reward:
Any data enterprise analytics benefits can be in full use only when a business can balance the data control and data flexibility.
Only a handful of companies can keep such a balance at 50/50. There is a tradeoff between them, depending on the sector it is associated with, its maturity in data management planning, and its budget for data analysis.
Not available for all employees:
Not all employees are having access to the analytics. In most metropolitan companies, less than half of employees get access to such tools. Figuratively, 80 percent of the employees who do not hold executive or management positions don't have access to analytics compared to 20 percent of employees who hold such positions.
A detachment between business and analytics needs:
Analytics experts in many significant corporations report to technology managers and executives. This could lead to a misalignment in the priorities of business executives and what the analytics team is focusing on when creating an enterprise analytics strategy.
Conclusion:
Since enterprise analytics helps collect and analyze the data, it provides a 360 view of the business aspects needed for crucial decisions and strategies. This provides ease in data exploration and analysis. But through the challenges we read above, we can understand that the organization must also check the authority and responsibility of such tools towards the employees and try to maintain a balance between risk and reward.