Top Technology Trends that will shape 2023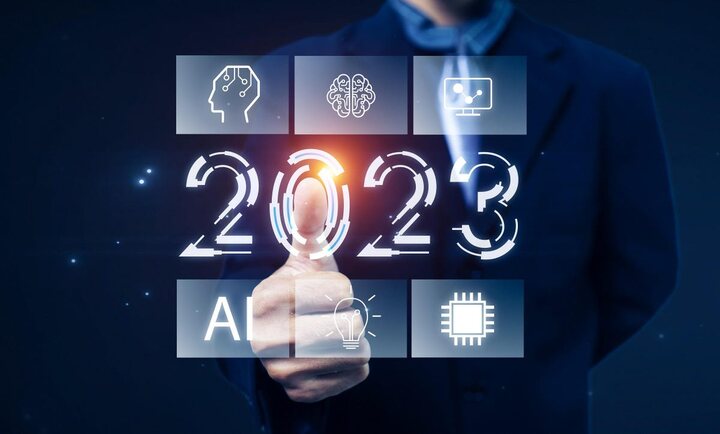 Are you familiar with super-apps and digital immune systems? Or the metaverse? According to leading consultancies Gartner and McKinsey, these are the top technological trends that CIOs should be aware of in 2023. Let's look deeper at these trends
The main strategies for the digital landscape in 2023
Companies must make the most of data and new technologies to be competitive in an increasingly complex and technologically advanced world.
These four areas will make up most of the technologies that will gain weight over the next few years.
Optimize IT systems for higher reliability and data-driven decision-making, and maintain the integrity and value of artificial intelligence (AI) systems in production.
Accelerate vertical solutions, speed up product delivery and make connectivity possible everywhere.
Focus on Enabling Business Model Changes, Reinventing Employee and Customer Engagement, and Accelerating Responses and Strategies to Seize New Digital Opportunities.
They are long-lasting, improving the efficiency of IT services and allowing companies to be sustainable through traceability, analysis, and correct management of their emissions.
These technologies will enable innovation to align with the company's strategic goals, creating operational and financial advantages and new growth opportunities. How you deal with the digital age is the difference between success and failure.
Also Read: Data privacy is expensive here's how to manage costs
Digital Trends in technology for 2023
Companies' main goals or needs are based on their business objectives (e.g., cost savings, margin improvement, growth, and changes in the business model). Business leaders and technologists assess the potential impact of technological trends on different strategies. To determine which one will be the most notable soon.
Gartner considers the following technological trends most important when considering the main premises and strategies of the following years.
digital immune system
Application of observation
AI Trust, Risk and Security Management
Industrial cloud platforms
platform engineering
Wireless value
Super-applications
Intelligent AI
Metaverse
Sustainable technology
Let's find out what they do and how they can be used to help companies reach their strategic goals for the following years.
digital immune system for Customer Experience
A digital immune system creates a better customer experience and increases the stability and resilience of the systems. It uses data-driven insights for operations, automated and extreme testing and incident resolution. This helps mitigate operational and security risks.
Application of observation
The data from an organization's systems (registrations and monitoring, file downloads, and file transfers) can be analyzed. Applied Observability uses AI to make better decisions faster and more accurately. . This approach optimizes business operations and reduces response time.
McKinsey is also focusing on applied AI.
These models have been trained in machine learning to solve problems such as prediction and classification. This allows them to automate tasks, increase or decrease their capabilities, and make better decisions.
AI Trust, Risk and Security Management
To date, 41% have reported security or privacy incidents in companies that have used Artificial Intelligence in their businesses. This is a significantly higher percentage than the 41% who have not.
AI TRiSM (Trust, Risk, & Security Management) combines several methods to support the governance of AI models, reliability, security, robustness, effectiveness, and data protection.
This technology lets you quickly explain the results, deploy new models, and manage security and privacy.
McKinsey, for its part, focuses on trust architectures, and digital identity. These allow organizations to build, expand, and maintain trust with interested parties using data and digital products.
Industrial cloud platforms
Cloud platforms for the industry combine IaaS, PaaS and SaaS with industry-specific functionality to enable manufacturing companies to respond faster and more agilely in the face of constant disruptions in their industry. They also use real-time data to improve and adjust their goals continuously.
platform engineering
This discipline is responsible for building and operating internal self-service development platforms for software delivery. It also manages lifecycle management. The goal is to maximize developer experience and speed up customer value delivery by product team members.
This package includes a selection of tools, capabilities and processes that end users and developers can use to increase productivity and reduce the development team's burden.
McKinsey speaks out about software development and the importance of next-generation tools. These tools help improve application development processes and software quality. This includes AI testing, low-code platforms, and no-code platforms.
Wireless value
Supporting edge devices and digital labeling solutions. Wireless solutions can be used to provide wireless network services, such as WiFi, mobile device services, and radio connectivity.
These networks provide real-time location and other data, extending connectivity beyond connectivity. Gartner's study found that 60% of companies will use five or more wireless technologies simultaneously by 2025.
McKinsey is, however, more focused on its prediction of advanced connectivity. 5G/6G, low-power wireless network, low-Earth orbit satellites and other technologies will support various digital solutions that drive growth, productivity, and economic development. All sectors.
Super-applications
Super-apps combine the best features of an app, platform, and ecosystem into one piece of software. They are composite apps that provide services and allow third parties to create and publish their own apps. Gartner predicts that by 2027, more than half of the world's population will use these apps daily.
Intelligent AI
Adaptive AI allows models to change their behavior after deployment using real-time feedback. This means that models in the execution and development environments are constantly retrained using new data and adjusted goals. This allows them to adapt faster to changing situations.
Metaverse
The metaverse is a virtual world created by converging an enhanced digital and physical reality. It is a combination of multiple themes and technological abilities and allows for the replication and improvement or expansion of human physical activities.
Gartner predicts that more than 40% of the world's top companies will be using Web3, cloud-augmented reality and digital twins in metaverse projects.
Digital. McKinsey predicts Web3 and Immersive Reality will be the key technology trends for each year from 2023 to 2026. Web3 is a set of applications and platforms that allow the transition to a decentralized Internet with open standards and protocols.
While protecting proprietary rights, Web3 also refers to the protection of proprietary rights. On the other hand, immersive reality technologies use spatial sensing technology and computing to enable users to see the world through mixed reality or augmented reality.
Sustainable technology
Companies are currently placing sustainability as one of their top three priorities. Organizations must encourage sustainable business initiatives and invest in new solutions to achieve social and environmental responsibility goals.
Not only must they comply with social justice and current regulations, but also because investments in sustainable technology can create greater operational resilience, financial performance, and new avenues of growth, as discussed at the beginning.
McKinsey's sustainability research focuses on three areas:
Clean energy solutions
The sustainability of air and land transport of people and goods
The transformation and transformation of individual and industrial consumption