The 10 best Chrome extensions for safe browsing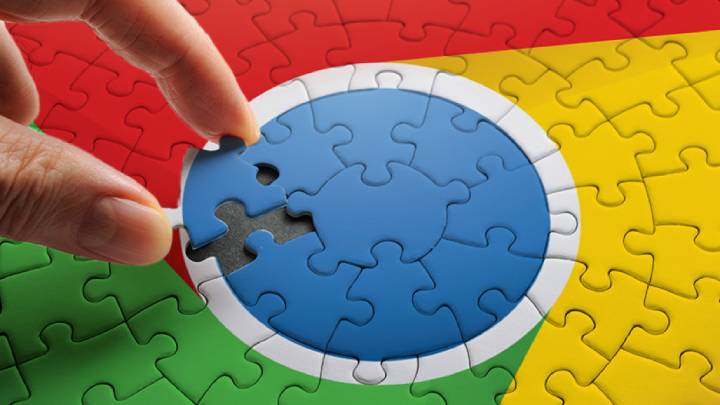 Chrome is the most popular browser today, millions of people use it around the world for their online activities. It is vitally important to provide it with several layers of security if we want to keep our browsing history and information safe. That is why today we tell you which are the Chrome extensions that will make your browsing safe and much easier. We find everything from reliable VPNs and ad blockers to cookie managers below are The 10 best Chrome extensions for safe browsing.
This selection is based on the highest rated extensions in their category. Stay with us and know what they are.
1. CyberGhost VPN Free Proxy
Virtual private networks are one of the best tools to access websites that your country is not available. Plus, they protect you from both attackers and trackers, as well as data mining, and are great for hiding your real IP address. Connection encryption is very secure and this extension is one of the best rated in terms of online security.
2. Hotspot Shield VPN Free Proxy
Hotspot Shield is an extension that comes in a free and paid version, which is capable of giving you all the benefits that a VPN offers you. Avoid the theft of your data, encrypting the activity and browsing history and also protects you from sites classified as unwanted.
You may not know how to configure any of these virtual networks, however it may be easier through the best rated VPN , check it and protect your information.
3. Ghostery
This extension is one of the most used by Internet users, as it blocks third-party applications that are designed to track your information. It also works as an ad blocker and provides you with fast and clean safe browsing.
The best thing is that when you enter a website, it tells you the number of trackers that the page has. By blocking the trackers it allows the loading speed to be faster.
4. minerBlock
Mining uses the power of your computer's processor without your consent to mine cryptocurrencies . The minerBlock extension takes care of stopping miners by blocking scripts and requests by detecting suspicious behavior from loaded scripts. This removes them immediately.
5. Privacy Badger
It is a handy complement to this browser that blocks advertisers and trackers from knowing which web pages you visit. Whenever it detects which advertiser is tracking you without permission, it blocks them and does not allow you to insert more of their content during your browsing.
It is not a common ad blocker, as its job is really to completely block the ads. By detecting images, scripts that track your activity without your permission, it automatically blocks them and allows safe browsing.
6. uBlock Origin
If you are tired of the ads and really want to make them all disappear, this is the Chrome extension that takes care of it. Of course, keep in mind that it blocks all of them.
This extension works basically by changing the "HTTP" websites to "HTTPS" ones. This is so because the former are vulnerable to threats and more so when they are accessed from public networks. This is where the theft of private information happens most frequently.
One of the common problems with HTTPS is that websites do not offer encrypted support over them, making it difficult to use. The extension solves this problem by rewriting the requests on the sites.
This handy plugin stores your website passwords so you don't have to remember them all. In addition, it allows you to create secure passwords for all your sites and the best thing is that with just one master key you can access the rest of the passwords.
Use strong algorithms and encryption to prevent third parties from accessing your data. It also has two-factor authentication to add even more security to your information.
Related: best chrome extensions for SEO
9. Vanilla Cookie Manager
Cookies may be harmless in the first instance, as these are only information stored in a directory. However, this information can be stored and above all it gives clues about your online activity.
Vanilla Cookie Manager allows you to manage your cookies, eliminating unwanted ones. In this way, only those that you would like to keep are stored in your browser, especially if they are from trusted websites for safe browsing.
10. Burner Emails: Easy, Fast, Disposable Emails
If you are one of those who register only once in your life on a website just to download content, then this extension is for you. This plugin basically creates disposable email addresses so that you can sign up for websites without giving your real email.
In this way, you not only protect your email from spam , but from fraudulent emails , identity theft, etc. It has a free version and a paid version. You can manage with it the emails you want to receive from certain websites and what you don't too.
Are Chrome extensions safe to use?
Chrome extensions are generally selected with care, however, there is still the possibility that some of them compromise the security and privacy of your information. To choose the ones that do not impede safe browsing, keep the following in mind:
Check the score in the extensions ratings. Do not choose those that have less than 4.3 stars.
Try to read user reviews, they will give you clues as to whether they are good or bad extensions.
You only install those that come from reliable sources. To do this, investigate who developed it.
Take your time and read the permissions that the extensions require. Keep in mind that, if an extension that you have already installed asks you for permission from one moment to the next, it means that it is suspicious and may compromise your security.
Don't install a lot of extensions. Only install the ones you really need, otherwise the browser might get slow.
Be suspicious of an extension if the browser slows down after installing it.