How To Recover Permanently Deleted Excel Files?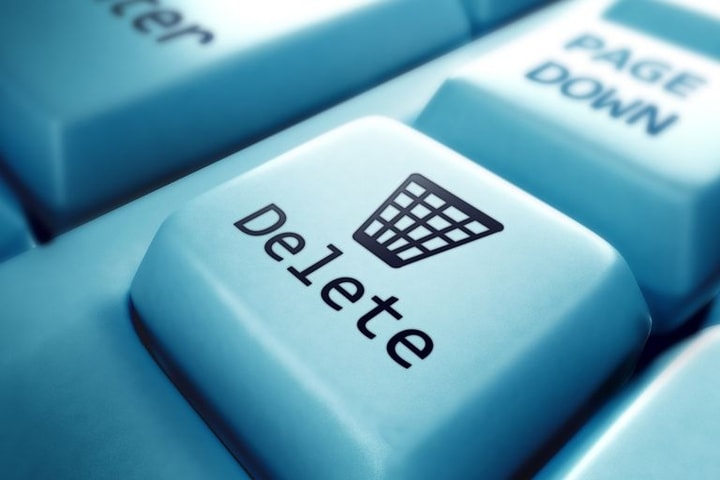 Microsoft Excel is amongst one of the most popular document forms used in the offices to store their important data. A slight mistake while managing the excel files can either cost you a project, or sometimes even your job. There are times when you accidentally or unknowingly delete your excel files and end up losing your crucial data. We understand, losing a file on which you spent hours working is a hard pill to swallow. Fortunately, there are various methods following which you can get your hands on the deleted excel files once again. Before you straightaway jump to recover deleted excel files, learn what happens to your deleted files.
What Happens After You Delete An Excel File?
When you delete an excel file, you may be mistakenly doing so. It usually is thrown into the recycle bin. What happens if the file isn't within the Recycle Bin? It means that your file could have been deleted forever. You may be wondering, what happens to deleted files end up?
To inform you, deleted or permanently lost files are stored in the same place from which they've been deleted, but they are no longer accessible. The way Windows does is to make the space accessible to the user to either save their data or add additional information. But, if you keep adding new data to the space as new data, it will overwrite the space and renders you in a position to recover files even using a data recovery program. If you find that a critical data file has been permanently deleted you should stop using the drive or location in which you've removed your file.
You may also be interested In: The Best Tools For Sending Large And Heavy Files
What Are The Methods To Recover Deleted Excel Files In Windows For Free?
You can use the resolution options that are listed below, in order to recover Excel files that have been permanently deleted:
Method 1: Restore from Recycle Bin
If any of your files disappear, Recycle Bin is the first place you need to find it. It serves as a storage container that stores all the recyclable items until you have lost them forever, i.e., after 30 days from the date you stored them. It is possible to follow the following steps if you've deleted your files using the Del key
You can open the Recycle Bin and search the documents you wish to find.
Once you have found them, right-click them and choose from the Restore option.
It will return the file to the original location from where it was deleted.
Alternately, you can drag and drop your selected files to the desired spot.
Note: If, for instance, you deleted the file with Shift and Del commands, or cleared the Recycle Bin, then you'll be losing the files for good. You can still retrieve your data in this scenario. All you need is a backup program or a reliable data recovery program.
Method 2: Restore From Backup
It is possible to recover damaged files with no trouble If you have a backup copy of them. In order to do that try the methods below:
Note: We suggest you make use of other Windows partition or external media drives, like HDD, SSD, etc. in order to save the files you recover from backup.
A. Use Windows Backup & Restore (Windows 7)
Windows 7 has a built-in backup program that permits users to make backups of system files and folders on a daily basis every week, monthly, or weekly. The recovery of your files becomes simpler if you've made a backup copy of your system's data. To restore your data from the backup you must follow these steps:
First, first, connect an external storage media (HDD, SSD, USB, etc.) to your computer.
After that, visit Control Panel and from there go to Control Panel and select the System and Security option.
Click on Backup and Restore and from there, select the Restore my files.
In addition, you can select the excel documents that you wish to retrieve.
Click on Browse for files and then the next.
Then, select the destination in which you'd like to save the files you have recovered.
B. Restore with File History
Another backup tool that is offered from Microsoft to Windows users is File History. It lets you backup the documents stored in Documents, Pictures Video, Music desktop folders as well as the OneDrive files you've got offline on your computer. If the Excel files you need are stored in these folders and you've saved a File History on, then you can recover them using the steps listed below:
Simply click on the Windows icon, then navigate into Control Panel.
Then, choose from the File History option followed by Restore Personal Files.
It will show the files according to the time of backup.
Next, select the files you want to restore and then click Restore.
Finally, choose the destination where you would like to save the files you have retrieved.
C. Restore Files from Previous Versions
It is also possible to restore Excel files that were accidentally deleted or altered spreadsheets using The Previous Version utility. It's also known as the backups of files and folders that are saved in Windows automatically.
Note: Be aware that it is crucial to be aware that this application will backup your files, however, it will remove the programs and drivers you installed when you upgraded the program to the most current version.
Method 3: Use Google Drive Backup
Google Drive backup can also be useful to retrieve Excel files that have been deleted. To get started follow these steps:
Log in to the Google Account you have created with your Google Account and all your files will appear across the monitor.
Then, choose the files you would like to access.
Right-click, and choose"Download.
Then make sure to Save the recovered files to another place.
Method 4: Recover Deleted Excel Files with Data Recovery Software
Well, it might be possible that you don't have a backup and have permanently lost the excel files. In that case, you can try on robust data recovery software, such as Stellar Data Recovery. It helps you recover all kinds of data, including files, folders, documents, emails, photos, videos, audio files, and more. It supports recovery from Windows PCs, laptops, HDDs, SSDs, USB, SD, etc. You can recover data in case of deletion, formatting, corruption, or malware infection. To recover permanently deleted excel files, follow the below-given steps:
Then download, install and then run Stellar Data Recovery. Install and run Stellar Data Recovery software on your system.
It will show an Select What to Recover screen.
You can then choose Everything or the kind of data you wish to save, for instance, Office folders, documents.
After selecting, click Next.
Then, choose the drive or location from which you lost the data from the screen that says Recover from.
After that, click Scan and wait for the process of scanning be finished. It will show the deleted files on the screen.
Next, choose the files you wish to recover and click Recover.
To select the location in which you would like to save the file that you extracted Select Browse.
Then, click Save to save the excel documents.
Here's How You Can Avoid File Deletion In Future
If you follow the steps above and procedures, you will be able to recover deleted files, no matter what circumstances you encounter. To avoid these scenarios, there are certain important aspects you need to consider to safeguard your data. Below we've listed a few guidelines that can aid you in avoiding file deletion:
To avoid overwriting data To avoid data overwriting, shut down the device or drive on where you lost your data.
Do not use the hit-and-trial technique to remove junk or unneeded data from your computer.
Always be aware when making use of this Clean Disk utility or emptying the Recycle Bin folder.
To avoid virus attacks to prevent virus attacks, make sure you keep your Antivirus program up to date to your computer.
If your device is low of battery, you should avoid the transfer of information.
It is always recommended to keep a reliable software for data recovery in your pocket.
Wrapping Up
By now, you would have understood that it's a bit difficult task to recover permanently deleted excel files. But the above-mentioned solutions would also make you understand that isn't impossible to recover the deleted Excel files. Initially, you can try recovering your data from the Recycle Bin. However, if due for any reason you have lost your Excel files permanently and run out of backup, then, you may try out the Stellar Data Recovery Software to retrieve the files for free! It can help you extract all types of lost data due to deletion, formatting, corruption, or malware attack.