The Best Tools For Sending Large And Heavy Files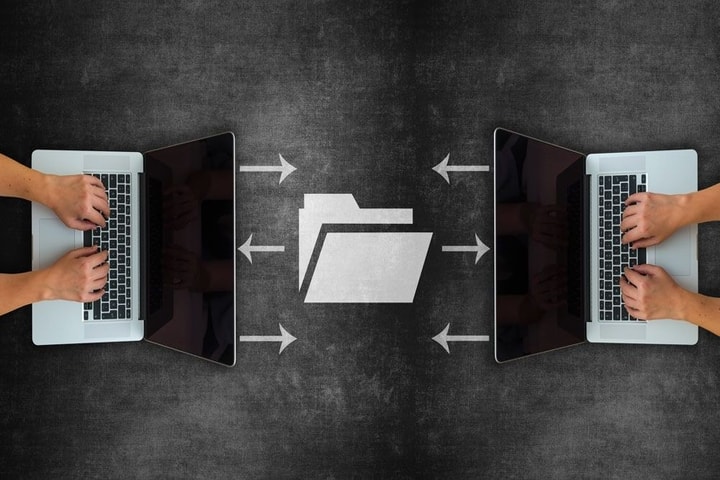 We live in an age of constant data transmission. In addition, many of the day-to-day files can become too heavy. So much so that our email client can put a cap on it and tell us that we have reached our limit. At this point, what can we do to send large files? Luckily we have many alternatives to do it for free and easily.
There are many times in the professional realm when we need to send files that will easily exceed a gig in size. When we talk about clients or colleagues who will receive the file, it is imperative to use trusted services that allow us to send large amounts of data. Either in a compressed file or individually, many of the services that we will see below are the best solution.
There are many freelancers who find themselves at the crossroads of having to send very large files and not finding a way. It is very common for photographers, graphic designers, and other professionals related to the audiovisual field to require the sending of photos or videos that can occupy several gigabytes. We are therefore going to review these solutions that we have at the click of a mouse.
You may also be interested in How to transfer WhatsApp chats to Telegram?
Wetransfer
It is possibly one of the best known and used for years. Its use is very simple since it does not require prior registration and allows you to send files of up to 2 GB for free. Simply drag the file and write the email to which we want to send the file and voila. The link lasts 7 days in its Free version, so it is perfect for sending files on a daily basis that do not exceed that size.
Send large files by Wetransfer
Google drive
Sometimes we forget that Google Drive offers us 15 GB of free cloud storage. That means that we can upload files and share the link very easily. Being storage shared with other tools such as Gmail, it may fall short soon, but we can always keep free space to send our files.
Send large files via Google Drive
Terashare
Another option that is more than interesting is to send files with no size limit for free. Files larger than 10 GB are not uploaded to Terashare servers, but rather the tool generates a P2P connection between our computer and the recipient's computer, allowing the download very quickly. Sending files that exceed that limit will require that we leave the computer on, in the old Emule style, but with our personal files.
Send large files via Terashare
ToffeShare

We are facing another alternative that allows you to send files without a size limit, but once again using the P2P system. All information will be end-to-end encrypted with DTLS v1.2 encryption, so the content will be safe. The good news is that it does not require registration or install any applications.
Send large files via Toffeshare
Smash
Smash is a free tool that allows you to send files with no size limit and with a duration of 14 days. Its interface is very simple and allows you to directly drag the file. When it is uploaded we will have the address of the link to be able to share. You also have payment options to increase expiration days or customize the links.
Telegram
We must not forget the main competitor of WhatsApp, which for many people is the best way to send a large file, specifically up to 2 GB in size maximum. We will simply have to open a chat conversation with the recipient and select to send a File. We can do this from the web version or from the mobile.