Brand strategy – what is it? Ways to make it a success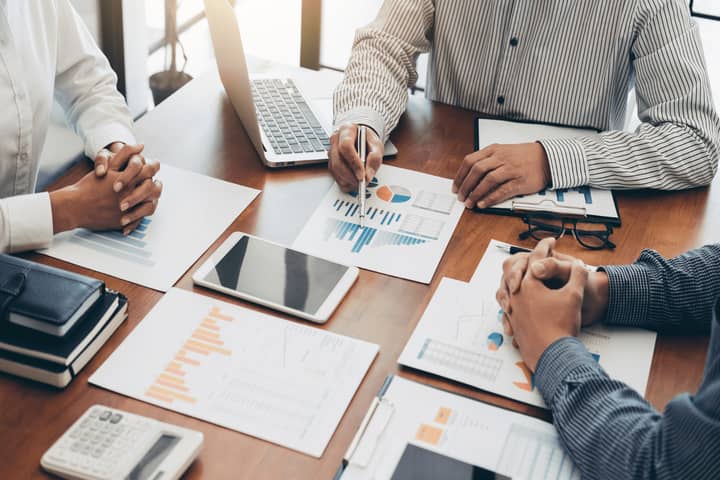 If you plan to start a new business and want to set a proper brand strategy, you have surely landed in the right place.
In this article, you will find out all about what a brand strategy is and the steps that would make it successful.
What is a Brand Strategy?
Brand strategy is the plan or goal of a business that can set how they want people or the target market to see it. Business strategy is the goal and the complete roadmap that can help the business achieve those objectives.
A well-defined brand strategy is going to affect the business directly, and so you have to make sure that you set a strategy that can make your business a success.
Brand strategies are considered an important part of a business because they can help achieve short-term and long-term goals. These goals and plans can include having better employees, great staff, customer engagement, increasing sales, and profitability. Setting the best brand strategy is going to help you in your journey.
Also Read: The 5 best 360 marketing campaigns 2021
Steps to turn a brand strategy into a success!
Here in this section, we will list out some steps that would help you create an award-winning brand strategy.
Pick a specific niche and write unique content
When it comes to developing a longer-term strategy, you have to specify a niche on which you will work. Focus on working on a specific business niche. You are simply going to get a lot of benefits.
Some of the common benefits in this regard include:
Saving resources.
Ability to charge a premium price for your special products.
You can give more time and energy to creating better products and services for your customers.
You can be different from your competitors.
Instead of spending your resources and capital writing on multiple niches, we suggest you make your business perfect in a specific niche. Do complete research on the niche and create informative, unique, and entertaining content for your target audience.
Get images and make your content visually attractive
As we have mentioned before many times, visualization is in every branding and marketing plan. Without visual content, your business cannot grow and reach the upper levels of the market. This is because today, people are more interested in visual content rather than seeing text. You should get unique and relevant images for your site or create your social media presence.
Conduct proper brand research & set yourself apart
Brand research is very much important. If you want to be successful in your branding plans, you have to spend real-time research and analysis. You have to understand what other brands and your competitors are already offering and what the Gaps in the market are which you can fill. You must know that copying or duplicating the services of another brand is simply going to leave you with pathetic credibility. This is why it is suggested that your brand strategy should be unique. The best way to set your brand unique and different from others is by using a logo. The logo is not just an image but is a complete mission statement of a brand.
Important Note:
For unique and effective brand strategy and success, you have to make sure that you focus on the content you create for digital marketing, the images and graphic content, and branded logos.
Helpful tools for making brand strategy successful!
Here are some of the top tools that can help in making a brand strategy successful.
● Plagiarism Checker
Plagiarism checker also plays an important role in making brand strategy successful. Everyone should know that content plays an important role in the marketing and branding of a business. After selecting your brand's niche and goals, you have to write content that is unique and different from the competitors. This can only be done with the help of an online plagiarism checker. A plagiarism detector can help you to check for plagiarism whether the content created for marketing is unique or not. Moreover, the Online plagiarism checker can also tell whether your competitors are stealing content from you!
● Image Search
The more you focus on visualization, the better it would be for your business. The basics of every brand strategy are to attract and engage new customers and clients to the business. If you want to attract and engage new customers and clients, you have to make sure that you have images on your business site or social media platforms. You can find similar images by using the online reverse image search tool. The search by image or reverse image lookup tool can easily help you find relevant images for your niche. With the help of a similar image finder, you can also check image plagiarism!
● Logo Design
Getting a logo design for your business is very important. Launching your brand in the market without a logo would be the same as walking on a busy road without a face. If you want your brand to be recognized as a unique and different entity, then you have to create a logo that is attractive and unique for the target market. You can use an online logo maker by smallseotools for making a unique logo for your brand!
Conclusion
By working on your business's textual and visual content and setting a unique logo for your brand, you can give your brand strategy a boost and a purpose. The roadmap of success of a brand strategy depends on the content and logo of a business!