How To Optimize Internet Services to Enhance Managed Services Offerings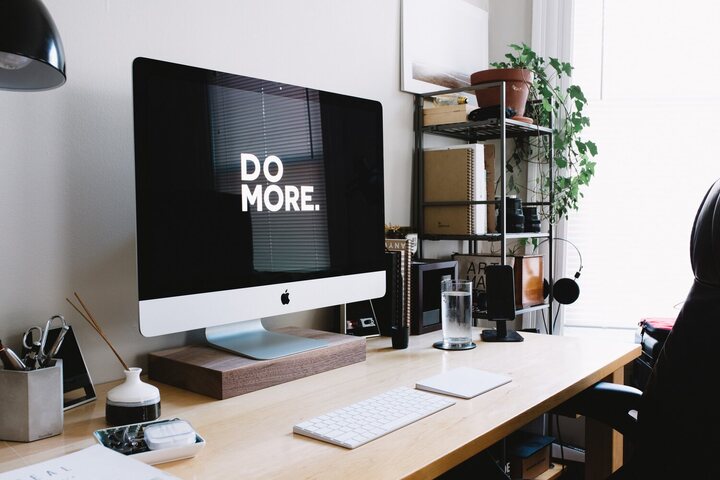 In today's competitive business environment, companies are constantly seeking ways to enhance their services while reducing costs. One approach to achieving this is by outsourcing specific business tasks to a third-party service provider.
Managed services, SD WAN, and internet leased lines are becoming increasingly important for businesses looking to differentiate themselves from the competition.
To stay ahead, it is crucial to make the most of these resources. This blog will explore how businesses can optimize their internet services, specifically SD WAN and internet leased lines, to enhance their managed service offerings.
Understanding Managed Services:
The fact that managed services are a proactive medium rather than reactive is what makes them so useful. Businesses may save time, money, and hassles by using managed service providers (MSPs) for SD WAN to see potential problems before they turn into big ones.
Additionally, quality MSPs offer round-the-clock support, ensuring that organizations are constantly operational.
Also Read: How to Personalize Your Google News Feed
Leveraging Internet Services to Enhance Managed Services:
Today, the way business happens has changed drastically. This is the result of the internet, and managed services are no exception.
MSPs may also provide their clients with even greater value by integrating internet services into their offerings.
MSPs may shield their clients from hazards they may encounter online by providing network level security as a crucial internet service for their SD WAN services.
MSPs may also monitor network traffic, spot potential security concerns, and enhance system performance using the increased connectivity provided by SD WAN and internet leased lines.
Overall, MSPs can enhance their operations and help their clients accomplish their major business objectives by offering these services.
Benefits of Maximizing Internet Services for Managed Services Offerings:
There are several advantages to utilizing SD WAN and Internet leased lines to the fullest for managed services solutions.
It can increase efficiency by automating some processes and lowering manual labor. MSPs and their clients can save time and money and concentrate on more crucial activities by doing this.
With better bandwidth management due to traffic prioritization, organizations can enhance productivity leveraging managed internet services. 
Finally, maximizing internet services can raise consumer happiness. This can happen by offering more complete solutions. Widely available MSPs can help their clients manage their operations and accomplish their objectives by turning them into a one-stop shop for them.
Challenges and Considerations:
Although utilizing advanced internet services like SD WAN and internet leased lines to the fullest extent possible might have many advantages, there are several issues and factors to consider.
Privacy: When using network software, for instance, worries about data privacy and security may arise. The right security measures must be in place for MSPs to protect the confidential data of their clients.
Cost: The cost of implementing and maintaining these SD WAN and internet leased lines must also be considered by MSPs. They would have to invest a substantial amount of money in new equipment or hire more people with advanced training.
Increased Demands: The degree of skill necessary to offer these internet services is another factor. The MSP that you choose must have a thorough understanding of the technologies it uses to give its clients the best service possible.
Conclusion:
In conclusion, fully utilizing SD WAN is an effective means for MSPs to improve the managed services they offer.
Cloud computing, cybersecurity, and data analytics are three domains, leveraging which MSPs can increase productivity, boost revenue, and improve client happiness. 
Overall, by carefully weighing the potential benefits and challenges, MSPs can make informed decisions about which internet services to leverage and how to maximize their impact.
Summary:
This blog explores how managed service providers (MSPs) can leverage internet services such as SD WAN, internet leased lines, cybersecurity, and data analytics to enhance their managed service offerings.
MSPs can increase revenue, improve efficiency, and enhance customer satisfaction. 
FAQs
How can internet services like SD WAN and internet leased lines help MSPs enhance their managed services offerings?
SD WAN and internet leased lines can enhance MSPs' managed service offerings by providing a more efficient and flexible method of service delivery.
Through cloud computing, MSPs can remotely manage and monitor their clients' IT infrastructure, reducing the need for on-site visits and leading to faster issue resolution and higher client satisfaction. 
What are the potential risks associated with leveraging internet services for managed service offerings?
The possibility of data privacy and security breaches is one of the primary risks associated with leveraging Internet technologies for managed service offerings.
MSPs must guarantee that proper security processes are in place to secure the sensitive information of their clients. 
How can MSPs ensure they are maximizing the benefits of internet services for their managed services offerings?
MSPs can benefit from internet service advantages for their managed service solutions by taking a highly strategic approach.
They must thoroughly evaluate the needs of their audience before deciding which internet services will be most valuable.
MSPs must also invest in sufficient training and education to guarantee they have the requisite knowledge to perform these services efficiently.