Apple iOS 15: Everything You Need To Know About iOS 15 New Update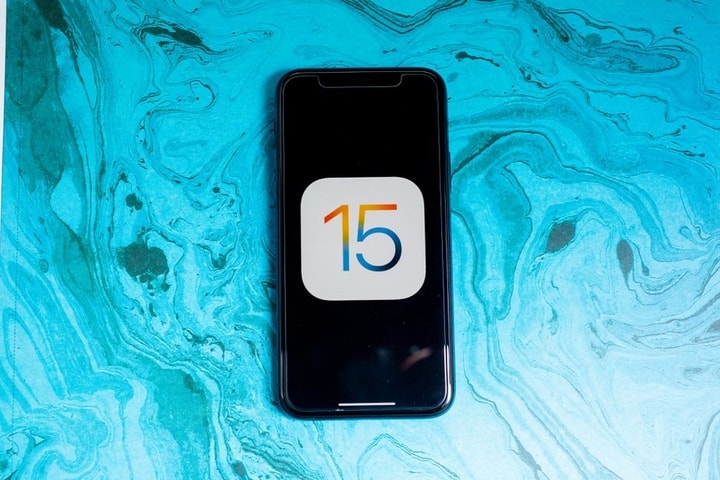 All compatible iPhones will be able to receive iOS15 on September 20, 2021. We will inform you about the seven functions available on the iPhone with iOS15 if you didn't participate in the beta. iOS 15 will be available for iPhones. Align The beta version of iOS 15 was unveiled in June at WWDC 2021. New features include FaceTime on Android and Windows devices, focus features, and new notifications.
This is everything you need about iOS15.
7 new features in iOS 15
1. Focus
The Focus feature, one of the most important new features in iOS 15, is now available. This tool helps you to concentrate and decrease distractions by filtering notifications based on what activity you are interested in.
Focus can be used to activate an option that blocks all distractions. It also offers settings for activities like working, exercising, driving, and many other things.
The device also uses your activity history in order to suggest apps or people whose notifications it is best to ignore. You can also set up personalized settings depending on where you are and what time it is. Your contacts will be notified that your notifications have been turned off, but they can still send urgent messages to you.
2. Facetime
FaceTime now supports Apple's Spatial Audio feature in iOS 15. This transforms calls into an enhanced experience. Microphone modes allow users to separate their voices from background noise. The Portrait mode allows users to blur the background.
iOS 15 allows you to share your experiences through SharePlay via FaceTime. This allows them to watch or listen together to a movie or TV series on a streaming site.
3. Notifications
These notifications have a new look. They show photos of contacts to help them identify themselves faster. iOS 15 provides a summary of all notifications for the day, which is automatically sorted according to priority.
You can also use the Urgent Notifications function to prioritize important alerts, such as bank fraud warnings or payment due dates, so you don't forget them.
4. LiveText with photos
Another feature of iOS 15 is Live Text. It recognizes the text of an image and allows users to copy and paste them into any other location.
The function can, for example, transcribe text from an image of a family recipe or capture the number of a store phone with the option to place a call. The camera app can also recognize and copy text instantly, such as passwords or Wi-Fi addresses.
5. Siri
Siri, the iPhone's virtual assistant, uses voice recognition technology to process all requests on one device. Apple guarantees that this tool will not only protect your privacy but also make it more efficient.
Also Read: Apple Event Highlights 2021: iPad, Watch Series 7, and iPhone 13
6. More privacy
iOS 15 offers privacy enhancements beyond Siri. The Mail Privacy Protection function is a feature of iOS 15. It prevents senders from knowing whether you have opened an email. It also hides IP addresses so that they cannot determine the users' location.
The privacy report for each application is however the most important. This allows you to see how applications have used your location, photos, and microphone in the past seven days, and what other domains they are contacted from. This plug-in is for the app privacy tag built into iOS 14.
7. Apple ID
iOS 15 allows you to select one or more people that you trust to act as your Account Recovery Contacts. They will help you reset your password, and give you access to your Apple ID in the event you lose it. It also allows you to designate Legacy Contacts.
Devices for iOS 15
iOS 15 is now available on these phones starting September 20, 2021.
iPhone XS
iPhone XS Max
iPhone XR
iPhone X
iPhone 13
iPhone 13 mini
iPhone 13 Pro
iPhone 13 Pro Max
iPhone 12
iPhone 12 mini
iPhone 12 Pro
iPhone 12 Pro Max
iPhone 11
iPhone 11 Pro
iPhone 11 Pro Max
iPhone 8
iPhone 8 Plus
iPhone 7
iPhone 7 Plus
iPhone 6
iPhone 6s Plus
iPhone SE (First Generation).
iPhone SE (Second Gen)