4 Ways to protect your website using these cyber security resources (2023)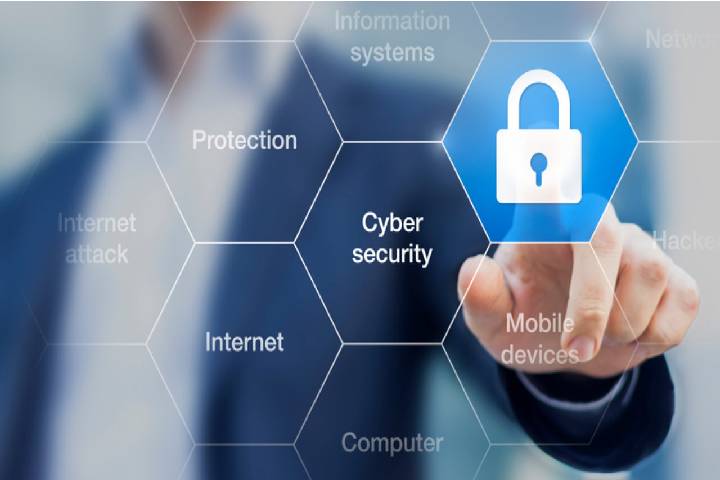 It is increasingly common for some websites that do not have the necessary protection to be attacked by cybercriminals. These hackers generally aim to steal data or "hijack" the website in order to obtain remuneration in exchange for the return of the website.
If you already have a website, most likely you have spent a lot of time choosing the resources that you must necessarily have: a good hosting provider , a platform that suits your requirements to create the website (such as WordPress, Joomla!, Drupal,…) and a domain.
The choice of the domain is particularly complicated since the function it fulfils is very important. The web domain acts as the virtual address of your site. As it appears in the URL, they associate the domain directly with your business. Buying a suitable domain is possible. You must consider that there cannot be two identical domains, so you must look for one that has not been acquired by anyone. If you find the right provider, you can get the license for the domain you want.
Now, imagine that someone "attacks" or "steals" all this work that you have done. You can lose everything if you don't use the necessary resources to take care of your page. But don't panic. Next, we are going to tell you 4 cybersecurity resources for your website that you can apply to avoid future problems.
1. SSL certification for safe browsing
SSL technology is, easily explained, the encryption of a website through a specific key. What it does is that the data is mixed in such a way that it cannot be decrypted unless the key is used.
Through this certification, it is possible that users can browse the web using the HTTPS protocol . Therefore, the connection established between the navigator and the website becomes secure. At the same time, the identity of the site is verified, proving that it belongs to who it claims to be.
This resource considerably reduces the vulnerability of the site when it comes to suffering data theft. The fact that it gives users confidence is a plus that helps a lot with the conversion.
2. A hosting service that is optimal and reliable
As you know, the choice of domain and custom email hosting is very important since it is the service that allows users to access a website through the internet. If you did research before choosing your provider, you probably know that there are resources to measure server availability (such as uptime, for example).
However, it may happen that other issues about hosting become less important. This is a common but important mistake. Hosting services (depending on the provider and the plan contracted) provide hardware-level protection tools. These protections are usually basic, but functional since they send notifications in the event of a cyber attack so you can take action.
3. Vulnerability scanner
A vulnerability scanner, as its name implies, is used to analyze the site and see what security weaknesses it has. This resource, through a global vision of the page, provides information on different actions that can be taken to increase security.
In the market, there are several options (such as Skipfish or SQLMap) that can be useful. It is important that, when hiring one, you verify that the tool is functional to meet the need you have and, at the same time, that it adapts to your investment possibility.
Don't downplay this resource, as it prevents future headaches. The best thing is that there are options that allow automation, so you also subtract items from your to-do list.
4. Two-step verification system
Most people are unaware of the importance of choosing random and complex passwords. It is true that many use the same password for everything: email, a shopping site, access to the website. This is very dangerous since if one account is hacked, they can have access to all the rest. It is important, in the first instance, that when you place a password you generate it on a platform to generate keys, where you can choose what it has to contain but no one will be able to decipher it because it has no direct relationship with you or your data. Google Dorking, is a hacker technique that uses Google Search and other Google applications to find security holes in the configuration and computer code that websites are using.
Second, two-step authentication should be mandatory for all those who manipulate accounts or websites. As many times it is not, you must configure it. This implies that, in addition to asking you for a username and password when entering the control panel of your site, you must provide a code that is sent by text message, email, among others.
Cybersecurity, today, is as important as the guards found in banks and the alarm system in clothing stores. Digital transformation allows thousands of actions that we previously thought impossible to do. This also enters the world of scams and thefts. That is why it is necessary that you take preventive measures to avoid possible cyberattacks