8 Tips for Choosing Best Advisor for Your Company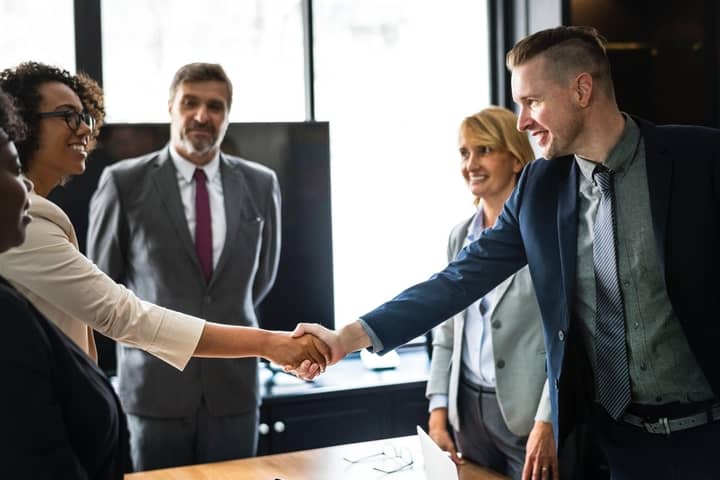 It may not be at the beginning of our business, but we will need the advice of a good advisor sooner or later. This person ensures that many of the procedures and procedures of the company are carried out correctly, even going so far as to determine part of the direction of the company based on their precise knowledge of a certain subject.
There are many taxes, accounting, and labor aspects that can escape the range of action of an entrepreneur. This is where the role of a good advisor comes in. An Advisory or Advisor has the main function of proposing and recommending the best possible options to their clients, in the matter that they have specialized in. In this way, many surprises can be avoided due to technical errors that can even lead to unexpected fines.
In addition, depending on the area in which we need an advisor, we can advance a lot in our business. The services of this professional can be temporary or permanent, but in any case, we must be clear about the criteria to follow when choosing an advisor for our business. These criteria also include the possibility that we are in front of an online or face-to-face advisor.
Also Read: 8 Secure Web Browsers for PC 2021
Tips for choosing the best advisor
When we get down to work, we must consider some tips, which will help us discard or choose from the great offer that is in the market, in terms of professionals in advisory tasks.
What you need
It is important to be clear about whether or not the time has come to have an advisor. If we spend too much time on accounting or tax tasks or if we find obstacles to progress correctly in our business, it is a good indication to take the step and look for a professional at the height to help us
Search and Compare
Within the law of supply and demand is the search and comparison between different offers. We should not stay with the first advertisement or search result. We will have to make a thorough comparison of services provided and prices to choose wisely.
An advisor that you understand
Communication between us and the advisor is essential. The ideal advisor must know in detail any details of your subject, but it is also important that they know how to communicate with us to understand you.
Checking the trajectory and experience
An advisor can come to our company recommended or due to the background of his experience that offers us the necessary confidence. Your background and knowledge which other clients you work with can help you see if you are the right person.
The services to contract
This point is key to choosing the right advisor since their portfolio of services must be adapted to our needs. Among the most common specialties we find:
Tax advice : specialized in tax obligations, assistance in tax inspections, filing taxes, etc .
Labor advice: specialized in registration and cancellation of Social Security, payments, withholdings, collective agreements or occupational risks
Accounting accessory: specialized in the book of income and expenses, VAT, accounting, balance sheets, annual accounts …
Legal accessory : specialized in tax, administrative or any other type of claims. In recent times they have become very necessary to comply with the LOPD (Organic Law on Data Protection)
Do you contract it online or in-person?
This is one of the current dilemmas for many businesses. The online consultancies can carry out all the procedures you need and keep us up to date with timely communication of all the news, changes and others, related to their advice. However, many companies still prefer to hire the services of a presence consultancy. This second option can, when the time comes, facilitate relationships and make some procedures easier. However, either of the two options should be valid, but everything will depend on our preferences or needs.
Hire a chartered advisor
Your finances are a basic pillar of your business. Therefore, you should always choose a qualified professional, with the necessary degree level and previous experience relevant to your business.
As it is not mandatory to have an advisor for your accounting and tax settlement, many businesses trust their finances in people without college. Tasks such as salary management, asset depreciation, tax settlement, VAT refund, or borrowing from the bank require high knowledge to avoid mistakes and unpleasant surprises.
Compare the information about an advisor in forums and social networks
The Internet opens up a world full of information for us. Before hiring a consultant, ask for references, search for information about the consultant on Google and use your social networks to make an informed decision.
We recommend that you check his profile on LinkedIn – the largest professional social network – before hiring him to get more details about his career and what to expect from him:
Check who he is connected to and ask for information from contacts you have in common;
Read the recommendations of other clients listed on their profile;
Analyze your previous experience and the services you offer;
Check that you are registered and have the necessary qualifications.