WhatsApp may soon let you leave groups silently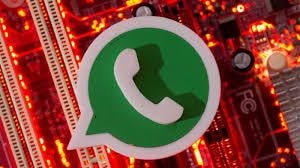 Public notifications that a user has "left the group" disappear in the app's beta version.
One lime and one sand. The media specialized in WhatsApp WABetaInfo yesterday echoed a novelty seen in the beta version of the desktop application, which reduces social pressure to stay in a group in which there is no longer an interest.
The new feature allows silently leaving a group chat. It will make it easier for many users to leave groups in which they continue due to inertia or what other contacts might think without looking back.
According to the media, the group administrators will be the only ones notified of the abandonment. Still, there will no longer be messages in the group chat informing the rest of the participants of the departure of a user.
Of course, any of them can still check the list of users included in the group, but with this new option, a discreet exit is a viable option that didn't exist before.
However, the good news has been marred by a new revelation published today by WABetainfo. The medium has reported a new feature, seen in the beta version of WhatsApp for Android, which shows users who have been in a group and have left it.
The option is called "View past participants" and will be available in the group settings. In this way, if a group member wants to control the participants' loyalty, she only has to check this option to discover the "defectors".
It is unknown when these new features will be incorporated into the stable version, but presumably, they will be linked to the launch of the WhatsApp Communities, still without a date.