How to Leverage Analytics to Boost Your Customer Retention Rate in Retail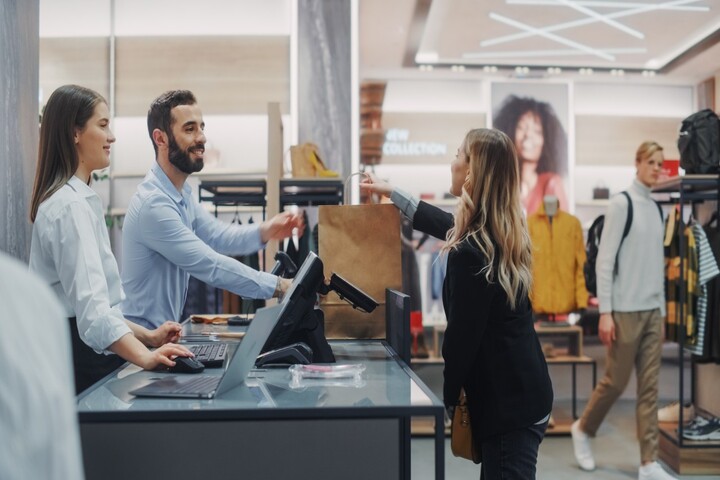 Customers tend to leave brands over time and opt for other businesses. The reasons are the highly competitive market and the numerous choices available. In addition, research shows that acquiring a new client costs five times as much as retaining an existing one. This is why businesses need an excellent customer retention strategy.
In the modern day, technology has revamped how retail businesses operate. Customers have become comfortable shopping online and expect companies to deliver highly personalized experiences. As a result, for retail businesses to be successful, it is important for them to know their target audience and engage with them throughout buyer journeys.
The best way to do that is by leveraging insightful data analytics. Many businesses are now investing in smart software like dynamics 365 customer engagement to help them leverage the power of data. Here are five ways to master the art of customer retention in retail with smart analytics.
Segment Your Audience
Audience segmentation is an excellent way to launch an effective marketing campaign. With the help of analytics, retail businesses can break down the population into smaller segments based on demographics, preferences, and habits. As a result, companies can find out what audience segment is most likely to purchase their products.
Consequently, they can target the right audience from the get-go. Additionally, by using predictive analysis, retail businesses can also predict the future behavior patterns of their target market. As a result, they can make informed decisions and tailor marketing campaigns to a particular segment, helping boost customer retention.
Create Memorable Experiences
Another great way data analytics can help retain customers is by enabling businesses to deliver highly personalized experiences. For example, retailers can better provide customized recommendations and discounts by segmenting their audience into smaller groups of people with shared characteristics.
Moreover, marketing teams can also adopt a consumer-centric marketing strategy. As a result, when consumers get valuable and relevant messages from the brand, they are more likely to stay with it for long periods.  
Also Read: What The Right Life Insurance Plans For Your Family Should Be Like
Leverage Machine Learning Tools
Machine learning tools can be utilized to find out which customers are about to churn. Churned customers those that are about to end their relationship with a business for whatever reason. By analyzing old and new customer data, companies can avoid churn successfully.
By utilizing machine learning capabilities like churn prediction, companies can determine which customers are most likely to leave and take necessary measures to retain them. As a result, retail businesses can boost their retention and minimize their churn rate.
Prioritize Existing Customers
Customer retention analytics allow retailers to see which customers are most valuable for their businesses. Through these analytics, retailers can analyze which customers have the most potential for repeat purchases and upselling.
As a result, they are then in a better position to allocate more resources to prioritize that segment and provide them with excellent customer experiences. Retailers can do that by offering them relevant recommendations, giving them valuable content, and creating loyalty programs.
In this way, retail businesses can maximize customer retention by strengthening their relationship with existing customers.
Get Data-driven Insights
Data-driven insights can provide retailers with a 360-degree view of their customers. These insights inform retailers about customer expectations, what they need, and how they need it. By leveraging these insights and materializing them into content, retailers can enhance customer retention.
Data allows decision-makers to establish logical key performance indicators confidently and set reasonable targets. In addition, it facilitates greater collaboration among teams, as everyone has access to the same data.
As a result, customer service teams become more efficient and better able to achieve their targets. Consequently, a high-performing customer service team leads to client satisfaction, increasing retention rates.
Conclusion
Companies constantly leverage the most advanced analytical tools in today's digital world to gain a competitive advantage. Previously, most consumers got information about retailers through print media, and shopping primarily occurred in brick-and-mortar stores.
However, the world transformed greatly after the pandemic, and online shopping became the new normal. As a result, customers have become greatly empowered and have high expectations. They want businesses to meet them where they are and offer highly personalized experiences. They can easily switch to another company if they don't get what they need.
This is the reason why businesses need to strengthen their customer retention strategies. A great way to do that is to master the art of customer retention in retail with analytics. Robust analytics empowers retailers with data-driven insights and helps them segment their target audience.
Moreover, they enable marketing teams to leverage machine learning tools to reduce customer churn and create memorable customer experiences. So, if you want to boost your customer retention rate in retail, start leveraging the power of analytics now!