Everything You Must Know About Artificial Intelligence in 2023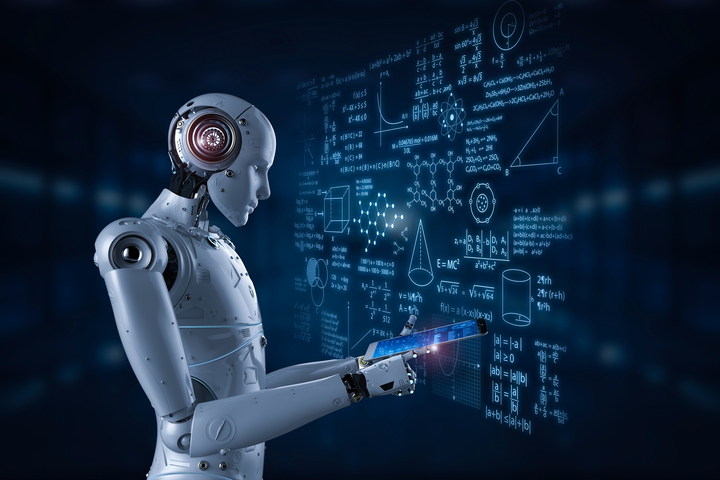 Artificial Intelligence (AI) has been among the past decade's most disruptive and transformative technologies. With advancements in machine learning algorithms and computing power, AI has become more capable, intelligent, and efficient in performing complex tasks. In 2023, AI is all set to make an even greater impact across various industries.
As technology continues to evolve, staying updated with AI's latest trends and applications will be helpful.
Benefits of Artificial Intelligence
AI is capable of offering many advantages in different types of industries. These benefits include the following
Receiving more Efficiency:
AI can automate repetitive and boring tasks, freeing human resources for more creative and critical work. This can undoubtedly improve productivity, credibility, and efficiency. Also, it can reduce the cost and time that is required for the completion of tasks.
Getting Personalized Experiences:
The systems which are AI-powered can help people in getting personalized recommendations and experiences. This will ultimately improve satisfaction among customers and will increase engagement.
Also, this can be particularly effective for finance, healthcare, and retail industries.
Enhancement in Performance Accuracy:
One of the specialties of AI is to analyze huge amounts of data in a limited time, identify patterns, and know about the insights that humans may sometimes fail to notice or detect.
When accuracy is top-notch, no risk of any errors is left. This ultimately facilitates improvement in the complete performance.
Reduction in the Operational Costs:
AI can help in making tasks automated. This way, the overall operational cost required in almost every business gets reduced. Also, this can ultimately lead the businesses to gain more profits and stand strong in the competition.
Improvement in Decision-Making for Businesses:
By using AI-powered systems, you can analyze even massive data stocks very rapidly. Due to this, relevant information can be received by you within a very short period and, most importantly, at the right time.
Deciding on all your business plans and facilitating overall better yield becomes easier with AI technology.
It can be said that the advantages of using AI technology are uncountable. However, considering the right advantage at the right time is important in business. This should be properly understood by all the AI-lovers or users for sure.
Also Read: 7 Best Artificial Intelligence Tools to Optimize Facebook Ads Campaigns
Latest Trends of Artificial Intelligence:-
Some important and latest AI trends have gained popularity in 2023. Some of these are –
Artificial Intelligence & Blockchain:
The integration of AI and blockchain technology can provide greater transparency & security in various industries, such as supply chain management and finance.
Edge Computing and Artificial Intelligence:
AI-powered systems can be deployed at the edge of the network, allowing for real-time data processing & decision-making. The manufacturing and transportation industry can receive much more advantage from such a technical arrangement.
Voice Assistants supported by AI Technology:
In 2023, we can expect to see more advanced voice assistants that can understand and respond to complex commands. Voice assistants can be used in various industries, from healthcare to transportation, improving efficiency and convenience.
Artificial Intelligence and Cybersecurity:
As technology continues to advance, cybersecurity becomes even more critical. If you not only want to prevent any cyberattack, even before it gets caused, then using an AI system and its special cybersecurity system will be worthy.
Ultimately, the risks of data breaches and concerned security troubles can be reduced with each passing day.
Artificial Intelligence will surely grow more and more in the coming time and learning about it will be helpful.
Conclusion:-
AI is a transformative technology that has the potential to revolutionize various industries. From personalized experiences to improved decision-making, AI can completely transform how we work, live, and interact with technology.
Ultimately, AI is ready to become a significant driver of innovation and progress in 2023 and all the years ahead.